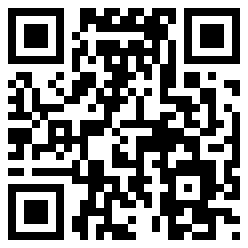 Having an affair with your own partner and turning-up the heat by adding mystery and excitement to restore the magic with your own partner!
New York, NY (PRWEB) December 16, 2012
Across the world, parties will be held throughout the holiday season that gives new meaning to a traditional Yankee Swap.
"Swinging-in the New Year may leave your troubled marriage defenseless," says Dr. Bonnie Eaker Weil.
She clarifies that "swinging is a dysfunctional attempt to stabilize a relationship. Three is most certainly a crowd and being the odd one out can deteriorate relationships by playing with fire." Described as social-sexual intercourse by the North American Swing Club Association (http://www.nasca.com), couples across the world are engaging in recreational sex with other couples. The holiday season can leave people feeling vulnerable and can bring forth emotions that leave couples defenseless to risky affairs.
"A lot of couples use swinging as a last ditch effort to save their marriage as an attempt to stabilize their relationship. Many times this takes the relationships over the edge and it can easily break up a troubled marriage. Swinging has resulted in consequences that include falling in love with a person from the other couple and leaving the others out in the cold. Other people use it as an escape or as a self-medicating way to stress-bust and flee from real life. This only gives more reason to turn up the heat in your own relationship and explore those hidden curiosities together," says Dr. Bonnie.
Communication with your partner is vital to the success of a relationship and it is important to assess the mutual needs, wants, desires but most importantly – boundaries as a couple. Exploration of one's sensual side is not an adventure to be taken lightly especially when considering accessing the swinger's lifestyle.
"Swingers older than 45 had higher rates of infection than men who have sex with men, heterosexuals and prostitutes -- groups traditionally considered high risk. Infections were most prevalent among older female swingers." (http://tinyurl.com/bmun5t5)
"Swingers, even with the use of condoms, risk being exposed to herpes or HPV, which can lead to cervical cancer. HPV also is linked to throat cancer, making oral sex risky, too. Research shows 2 percent to 6 percent of swingers contract sexually transmitted diseases — a surprisingly small number — and most of those have had contact with singles." (http://tinyurl.com/d3qfozq) Dr. Bonnie advocates, "having an affair with your own partner and turning-up the heat by adding mystery and excitement to restore the magic with your own partner. You need to recreate the same chemical-connection that existed when you first fell in love with your partner to spark what brought you both together originally, instead of looking elsewhere."
Stay off the swing this holiday season and "focus instead on igniting a spark under the mistletoe together," says, Dr. Bonnie. If you are a couple looking to add a little spice to your holiday festivities, you and your partner might want to probe the notion of delving into curiosities and fantasies together. Dr. Bonnie recommends sparking adventure using creativity, imagination and integrating novelty to add excitement to your love life with your own partner. The conversation alone should leave you both hot and bothered enough to warrant a nice, long sit on Santa's lap right at home.
For more information on how to hold that line and temptation at office parties, be sure to check out Dr. Bonnie Eaker Weil's, Adultery: the Forgivable Sin, made into a Lifetime movie starring Kate Jackson; Can We Cure and Forgive Adultery; and also, Make Up, Don't Break Up - including the DVD Falling in Love and Staying in Love.
Dr. Bonnie has been voted in 2011 & 2012 by the United States Commerce Association as New York's best therapist.
Be sure check out Dr. Bonnie's video on adultery (http://tinyurl.com/bantcpf) and her "5 Star Video Contributor" video via YouTube/Google (http://tinyurl.com/dy73rbv).
To interview Dr. Bonnie contact Renee(at)doctorbonnie(dot)com
Article by: Melissa Thibodeau