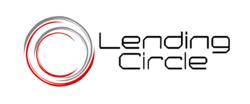 Overall, Americans have shed roughly 13 percent of their debt since the Great Recession began.
San Francisco, CA (PRWEB) December 17, 2012
Based on the latest Federal Reserve Flow of Funds Report released on Thursday, the American consumer has returned to slashing their debt loads by a net 2% annualized rate, with mortgage debt falling while auto and student loan debt continues to rise. The report shows a 2 percent drop in household debt in the third quarter of 2012 to $12.87 trillion, making this the 16th out of the past 18 quarters that has seen household debt decreasing in the U.S. This 2 percent drop is the largest since the second quarter of 2011.
Overall, Americans have shed roughly 13 percent of their debt since the Great Recession began, with inflation factored in. This third quarter report showed a 4.3 percent increase in consumer credit (primarily student and auto loans), which was easily offset by a 3 percent drop in mortgage debt.
Household net worth was also seen to expand by $1.7 trillion to 64.8 trillion. This rise in net worth was helped by a 2 percent increase in household assets, primarily from stock market gains.
Consumer real estate assets were reported to be $17.2 trillion, which is still 17 percent below the peak levels from 2007. This is in line with a CoreLogic report from last week that told of home prices improving, but still 25 percent below their peak levels. CoreLogic is one of several home-price indicators, though it's considered to be more timely than other gauges and is frequently cited by the Federal Reserve.
The Federal government debt rose by 6.2 percent, which is high, but is the smallest rise in over 4 years.
Overall, the combination of businesses, households, local, state and federal governments had a 2.4 percent expansion in their debt during the third quarter of 2012. This is the smallest overall increase since the fourth quarter of 2009.
About The Lending Circle
The Lending Circle, a division of Sunovis Financial, works to address the great pent-up need for financing nationwide, and will help borrowers with their needs whatever they may be. Their broad network of lenders is positioned to provide capital where it can do the most good.