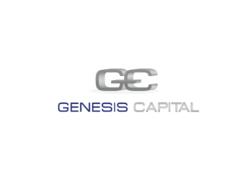 Commercial real estate is a good alternative for such investors, particularly those who are looking for income in a slow economy.
San Francisco, CA (PRWEB) December 19, 2012
The CCIM Institute, a top global real estate network, released the results of its third quarter member survey which show commercial real estate investment conditions are improving in all sectors, while transaction volumes and property values are flat. Genesis Capital has also seen such improvement, especially in the secondary and tertiary commercial real estate markets.
Terry Robinson, the President of Genesis Capital, said, "Over the past several months we have seen increasing interest [in the commercial real estate sector] from investors looking for yields and tax benefits of ownership. Many assets types are showing stable or improving occupancy rates, making possible investment more attractive even in the secondary and tertiary markets where price increases are not yet the norm. Due diligence is always necessary, and not all markets are improving but there are opportunities, especially off market."
The report shows that during the third quarter of 2012 the investment conditions for all commercial real estate types (apartments, retail, office, hotel, and industrial) improved. The apartment sector was the highest scoring sector with a score of 7.6 on a scale of 1 to 10. This was followed by hotels and industrials, with scores of 5.9 and 5.6 respectively. The ratings were closed out by the retail sector with a score of 5.4 and the office sector with an improved rating from the second quarter of 4.8.
However, an environment of tepid economic growth, poor job prospects and potential federal tax increases does weigh on the commercial investment markets, according to the report. While the current climate remains challenging for commercial real estate investors, there are some positives. Low volatility in comparison with other markets and decent yields are making commercial real estate a solid investment choice for conservative investors, in the opinion of CCIM members.
"Returns on investment income from commercial real estate can still be achieved over time for those with patience. There are plenty of investors seeking to avoid the volatility of the stock market, and who require higher yields than those offered by bonds and cash investments," said Kenneth P. Riggs Jr., CCIM, CRE, MAI, chief real estate economist for the CCIM Institute and chairman and president of Real Estate Research Corp. "Commercial real estate is a good alternative for such investors, particularly those who are looking for income in a slow economy."
According to CCIM members, the best strategies in the current environment are buying low, having cash on hand for sudden opportunities, and purchasing distressed and foreclosed properties. Members feel that investors need to exercise patience and a long term mindset in the current CRE investment environment.
About Genesis Capital
Genesis is a dynamic nationwide network of seasoned commercial real estate and financial professionals that believe in the potential of today's market. Our members source assets directly from Banks, Servicers, Lenders and Private Clients. The members of Genesis have participated in commercial real estate transactions totaling nearly $7 billion. Genesis is an affiliate of the Off Market Association.