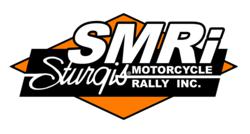 We worked hard to make sure we were able to make these funds available in time for the holiday season.
Sturgis, South Dakota (PRWEB) December 14, 2012
Sturgis® Motorcycle Rally Inc. (SMRi), official stewards of the Sturgis® brand, donated $50,000 to Sturgis® Rally Charities Foundation, which will in turn distribute that, as well as another $21,850, to 45 local charities in and around the Sturgis community. SMRi's contribution was made possible by licensing agreements the organization manages for the Sturgis® brand.
"We worked hard to make sure we were able to make these funds available in time for the holiday season," said Kathy Hersrud, president of Sturgis Rally Charities Foundation. "The beneficiary organizations and the clientele they serve are then able to use this funding to support programs they oversee as the year ends, or to devote them to 2013 programs."
Sturgis Rally Charities distributed $71,850 in funds generated by Rally-related trademarks owned by the community non-profit SMRi, as well as another $21,850 donated to Sturgis Rally Charities from a variety of local sources. In an annual effort to support and help improve the local area, 45 separate charities have received donations to help foster a strong local community. On December 13th, Sturgis Rally Charities distributed checks to charities that support the Sturgis and Black Hills community including:
•Action for the Betterment of the Community
•Central Meade County Community Center
•Child Protection Team
•Crisis Intervention Shelter Services, Inc
•First United Church-Second Sunday Supper
•Good Shepherd Clinic
•Greater Sturgis Area Transportation
•Hillsview Highrise
•Impact Youth Mission
•Junior Achievement of the Northern Hills
•Meade County Housing
•Meade County Senior Citizen's Association
•Meade School District – Gifted Program
•Meade School District School Nurses (Dental Bus)
•Mended Little Hearts
•New Dawn Center
•Northern Hills Area CASA
•Northern Hills Drug Court
•Noxious Weed Removal Project
•Old Fort Meade Museum
•Olive Branch #47 AFAM
•PCT Program – Black Hills Health Care System (VA)
•Adult Services and Aging
•Realtors for Kids, Inc.
•RSVP sponsored by BHSU
•Rural Meade Ambulance Service
•Rural Meade Tumbling/Gymnastics
•Sturgis Nutrition Project
•Sturgis Alliance of Churches
•Sturgis Area After School Program
•Sturgis Center for the Arts
•Sturgis Area United Way
•Sturgis Community Pre-School Inc.
•Sturgis Elementary School – Garden Project
•Sturgis Elementary School – PTA
•Sturgis Kiwanis Food Pantry
•Sturgis Motorcycle Museum
•Sturgis Post Prom
•Sturgis Public Library – Children's Programs
•Sturgis Williams Middle School
•Teen Services – Sturgis Library
•The Optimist Club of Sturgis
•The Veteran's Club
•VFW – Chapter 2730 – Sturgis
•Western Resources for dis-ABLED Independence.
Through the hundreds of retailers that carry Officially Licensed Sturgis® Products each year, SMRi is able to generate these funds to benefit the local Sturgis community. SMRi's volunteer board is pleased to support Sturgis Rally Charities, and in turn these organizations that serve and support a variety of causes in the area. SMRi values the time and hard work that these groups put into educating and protecting local children, supporting and rebuilding the community, and assisting community members in need. SMRi appreciates the strong participation of the retailers that support the licensing program and would like to thank them, and all the wonderful organizations that have labored to make the Black Hills and Sturgis community a better place for all.
About SMRi
Sturgis Motorcycle Rally, inc. (SMRi) is a South Dakota not-for-profit organization with no owners or shareholders and a volunteer board. The group's primarily responsibilities are to promote, grow and strengthen the Sturgis® Motorcycle Rally™ and provide a charitable return for the greater Sturgis area through the development of a licensing program related to the Sturgis® Motorcycle Rally™. The board positions represent a variety of organizations and interests in the Sturgis area, including the Sturgis Area Chamber of Commerce, City of Sturgis, Sturgis-area commercial property owners, rally and non-rally-oriented businesses.