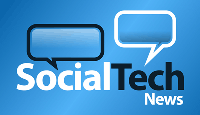 An online source for gaining new insight on social media and technology.
Fort Lee, NJ (PRWEB) December 13, 2012
Marble Media LLC has announced the launch of SocialTechNews.com, an online source for gaining new insight on social media and technology. Site visitors can learn how to best utilize social networking programs like Facebook and Linkedin, and stay on top of industry trends.
Social media has fast become one of the most used communication and marketing tools out there, and its ability to send a single message around the globe in a split second makes it a critical business and personal tool.
SocialTechNews.com features the latest news and trends for Facebook, Google+, Twitter, Linkedin, Skype and YouTube, plus assorted articles on other social networking staples like Tumblr and Digg. Accessible from any smartphone or tablet, SocialTechNews.com also provides the latest information on social bookmarking platforms like Simpy, Blinklist, and Del.icio.us. Social bookmarking platforms allow users to organize, store, manage and search for bookmarks of resources online.
At the core of SocialTechNews.com is its expert content delivered in a condensed format for fast, easy reading. Readers get social news and technology updates that provide valuable commentary, and information on networking with friends, joining groups, sharing videos and photos, and serving a number of additional functions that continue to change the communications landscape of the world.
SocialTechNews.com is positioned to be the go-to online hot spot for up-to-the-moment news, information, reviews and more in the social media and technology community.
For more information, visit the SocialTechNews.com website or email info (at) socialtechnews (dot) com.
About Marble Media LLC:
Marble Media LLC is a creator of high-quality, content-rich blog sites that provide expansive coverage of relevant information to readers who make up a wide range of demographics. The Marble Media LLC team of expert writers covers a wide range of specialties including travel, food, health, fitness, social media, marriage, parenting, technology, weight loss, fashion and much more.
For more information on Marble Media LLC's offerings and advertising opportunities, visit the MarbleMediaLLC.com website, or email sales (at) marblemedia (dot) com.
###