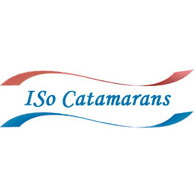 We've been running cruises to a number of the Greek Islands for years now but Mykonos and Santorini are without doubt the most popular with our guests, regardless of nationality.
Greek islands (PRWEB UK) 21 December 2012
From January 2013, special sailings undertaken by the ISoKaratia will involve stopping off only at the two islands - regarded by many as the most charming and captivating in the area.
ISoCatamarans has been offering to tourists and corporate groups yacht charters to Greece's 3500 islands for a number of years.
Chris Neophytou, owner and skipper of ISoCatamarans said: "Mykonos and Santorini were always on the route but have never been direct trips on their own until now. With so many of our clients asking specifically for those two destinations we felt it only right that we offer them as a trip in their own right.
"Every nationality of sailor seems to love those two islands and, to be honest, it's not difficult to see why. They encompass both the traditional and the modern Greece – whitewashed villages, ancient ruins steeped in history and some of the top restaurants our country has to offer."
Other islands covered by the company include Paros, Naxos and los.
From setting sail at Mykonos to berthing at Santorini the yacht sailing journey with Chris and the ISoCatamaran crew is around eight days.
Both major islands are a magnet for tourists but outwith the main holiday season are relatively quiet. ISoKratia sails all year round, on either scheduled routes or on specially chartered journeys.
Mykonos is the more peaceful and slower of the two larger islands whereas Santorini's big draw is its amazing views and Cycladic architecture with its whitewashed cottage walls (some build into cliff faces) and bright blue doors. The latter is often described as one of the more romantic of the Greek islands and very couple-orientated. It's also a fabulous place to drive round on a hired ATV.
Although Mykonos Town, with its pretty and narrow winding streets, is quiet and excellent for walking around during daylight hours (a visit to the famous windmills is recommended) it awakens at night when it enjoys a party reputation - particularly on the island's beaches. Both islands are easy to access via a flight from Athens Airport.
Chris added: "We are actually very flexible with our itineraries and happy to improvise or change sailing routes depending on our guests' personal preferences. Some days you may just want a remote beach rather than wander down a tourist trail, for instance.
"Because we've been sailing these routes for years we are familiar with the hidden beaches, best places to dine and historical landmarks. We'll even guide guests towards the best bars and restaurants for their price range."
With the yacht sailing holidays the cost quoted upfront is the final charge as there are no hidden extra in terms of use of dinghies, for beach towels, etc.
To find out more about ISoCatamarans Mykonos to Santorini trip, or to see other itineraries the company runs, visit the website at http://www.isocatamarans.com/itineraries/mykonos-santorini.html.