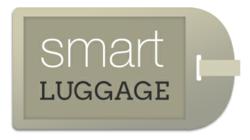 As simple as it sounds, plan ahead. It is shocking how many people arrive at airports disorganised and start their holiday in a flustered fashion
(PRWEB UK) 13 December 2012
Some wish to enjoy the festive season with family at home in England, whilst others see it as the season to escape the cold weather and grab a winter getaway. Below are some top tips if you decide the latter is best for you.
•There are peak periods during December that are particularly busy for airports as lots of people leave the country at the same time. If possible try to avoid these dates, or if this is not possible allow extra time to get to the airport and go through the process of checking in and security.
•As simple as it sounds, plan ahead. It is shocking how many people arrive at airports disorganised and start their holiday in a flustered fashion. Research airport parking, how long you need to arrive beforehand and the length from the terminal to the gate. Finally yet most essential, always check the airport and flight time.
•Accept the technological advances and embrace online check in. This not only saves time and stress but it also allows you to choose seats which may give you extra legroom or seats next to one another.
•Remember that not everyone is jetting off to sunnier climates; they may in fact be heading to colder countries. If this applies to your journey do some weather checking before you travel and prepare for delayed journeys or extreme weather.
•If your 4 wheel suitcase contains presents do not waste time wrapping them before you travel as security checks could require them to be opened.
Following these simple tips should help you have a stress free and enjoyable Christmas trip.
Smart Luggage continues to issue tips about travelling for consumers.
Smart Luggage is a lead supplier in brand names such as Samsonite and Antler as well as cost effective luggage solutions. Established to cater for a nationwide market the company takes pride in making airport luggage and everyday necessities such as laptop cases, handbags and holdalls accessible to all at competitive prices. The online store offers safe and secure payment via facilities like Sage and PayPal.