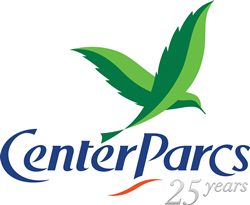 (PRWEB UK) 14 December 2012
Following a fantastic summer of British sport, BADMINTON England reports a record number of entries into the Center Parcs National Schools Badminton Championships 2013, with a 38% increase compared to last year.
Keeping the Olympic legacy alive, over 30,000 school children from across the UK will be playing in this year's competition, which is the largest of its kind in Europe.
Over 6,000 teams will be taking to the courts to show off their badminton Skills this year with over 1,500 schools – one in three across the country - competing at KS3 and KS4 level.
Now in its fourth year, family holiday experts Center Parcs and partner BADMINTON England are proud to see such a large increase in schools keen to participate in the National Schools Championships tournament.
BADMINTON England's Chief Executive Adrian Christy said: "2012 has been about inspiring a generation and we are thrilled that the extraordinary summer of sport has inspired a record number of entries into the Center Parcs National Schools Championships this year.
"When we launched this competition, we never anticipated the scale of growth happening so quickly and therefore it is wonderful to see so many schools offering competitive badminton opportunities and so many young people hungry to take part.
"This is legacy in its truest sense; many of the young people taking part may not have played badminton - or perhaps any other sport - before but have been inspired to be part of this fantastic event. We wish them all every success".
Schools will now take part in four rounds of action before competing in the highly-anticipated finals at Center Parcs Sherwood Forest where regional winners play head to head to be crowned champions of their age category.
For more information or for all the latest news visit centerparcs.co.uk to find out which teams win the ultimate accolade in the finals which take place on 20 - 21 April 2013.