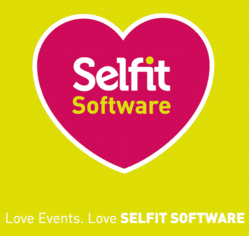 Emily Brouder, UK Marketing and Sales Manager said, "We are delighted to continue our association with the BNC and look forward to meeting more buyers during the BNC Global Event Show in February 2013."
(PRWEB UK) 13 December 2012
BIG, the leading specialist for event name badges and print products for corporate hospitality, events, meetings and conferences has once again participated in networking events organised by the Buyers Network Club (BNC).
Aimed at corporate meeting and event organisers, this was the last social event for the year. It provided an excellent opportunity to meet again in a stunning setting and network confidently with both event buyers and suppliers. The networking reception was held in the Betjeman Suite at the Charing Cross Hotel on The Strand, London on Monday November 19th, 2012.
Over drinks and canapés, the BNC members socialised with their colleagues and peers, discussing their forthcoming event projects and happenings within their industry. During the event, members also had the opportunity to meet with a few exhibitors who are participating in The BNC Global Event Show, taking place in London between the 20th and 21st February 2013.
The BNC is the UK's leading networking association for corporate meetings and events managers. With over 1000 members in the UK and worldwide, it encompasses a supportive community of events professionals who share information, ideas, experiences and recommendations. BIG's presence at this event builds on its continued focus within the UK corporate events market and its success earlier this year with the launch of its award winning Global Selfit badging system for conferences and events.
BIG provided the BNC customised and branded Selfit name badges and was also present to provide any last minute support to the registration desk. As winners of the Best Technology for Conferences at the Conference Awards 2012, using the BIG Selfit badging system for the BNC event demonstrated its winning credentials as the ideal system to use for events, meetings and conferences.
With the Selfit badging system, organisers can easily and professionally prepare their badges before the event, and then confidently handle any last-minute arrivals and unexpected changes while onsite. Selfit comes complete with badges, printers, cards, ribbons, lanyards, fastenings, wallets and software. Name badges and print products are re-usable and eco-friendly, and can be adapted to whatever the size and complexity of the event.
In all cases, BIG name badges come in a range of sizes to accommodate personalisation and display information. Their long-lasting, scratch-resistant surface keeps badges looking like new, time-after-time, saving money and limiting environmental impact. BIG will showcase the award winning Selfit badging system, as well as its extensive range of event badges and accessories, during the BNC Global Event Show in February 2013.
BIG has been supplying the corporate MICE market for over twenty years. As Emily Brouder, BIG UK Marketing and Sales Manager said, "Our customised branded badges are the badge of choice for UK events and conferences. Our products are robust, reusable, and environmental and budget friendly. As demonstrated earlier this year with our award-winning Selfit Global badging system, we are passionate about providing corporate event planners and organisers with value solutions that work and that provide reassurance and peace of mind."
She continued, "We are delighted to continue our association with the BNC and look forward to meeting more buyers during the BNC Global Event Show in February 2013. It promises to be a unique experience, where we can look forward to quality business conversations, while making valuable contacts within the industry with colleagues and show visitors."
This year, BIG has put together special packages aimed at the corporate and event market. Apart from offering companies the opportunity to produce their own designer badges, BIG has introduced an increased range of event related products and accessories. A major player and leader in the events market in the UK and Europe, BIG also supplies business print solutions such as business cards, customised card holders, wallets and folders, conference material, card tents and other signage and other print.
BIG is headquartered in Hampton Hill, West London and supplies its products from its 11,000 square foot manufacturing facility in Ipswich. BIG processes more than two million name badges and 13 million business cards each year for companies of all sizes and across industries. The BIG corporate portfolio also includes staff badges, smart cards and permanent employee ID name badges for customer facing staff in retail, hospitality, transport, education and nursing, leisure and cultural sectors.