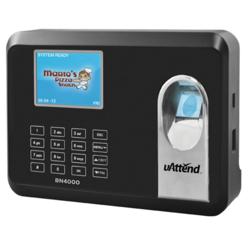 Our workforce management solutions not only help employers deal with managing employee time and attendance during the busy holiday season, but also allow businesses to streamline their entire time and attendance process
Carlsbad, California (PRWEB) December 13, 2012
uAttend, an industry leader in employee time clock solutions, is pleased to announce that its recent migration to uAttend 2.0, the company's latest version of employee time management software, is helping employers around the world cope with the additional challenges of seasonal employee payroll. Every year, retailers experience a hike in temporary and part-time hiring to accommodate a seasonal increase in business. uAttend's improved software provides much needed relief for these retailers as they address the increased demands of time and attendance management during their bustling holiday season.
Manually managing employee payroll is a labor-intensive and time-consuming task, which can become extremely daunting during the super-busy holiday months. Considering that small businesses often double the size of their regular workforce during the holidays, one can imagine the amount of additional work that adds up for business owners, especially when it comes to processing payroll. Businesses struggle enough to simply keep up with customer traffic during the holidays, not to mention the additional hours of their valuable time that are required to handle seasonal payroll.
Seasonal employee time and attendance becomes more even complex because seasonal jobs are still subject to the Fair Labor Standards Act (FLSA). Unfortunately, not all employers that hire seasonal help to get through the holidays are aware of the applicable rules and regulations. On December 10, 2012, the Wage and Hour Division posted a Holiday Season Employment Information Fact Sheet to help guide employees and employers through the holidays. This fact sheet contains answers to commonly asked questions, and provides valuable information about how the FLSA minimum wage, overtime pay, record-keeping and child labor requirements apply to seasonal or part-time employment situations (http://social.dol.gov/blog/tis-the-season-of-holiday-hiring/).
What this means for business owners is that they not only have to devote additional time to run their business and manage employee payroll, but they must also be extremely careful to not make any potential errors in payroll that could land their company in trouble with the Department of Labor. This is yet another reason why manual payroll processing during the holidays can be tricky.
Automated solutions like uAttend's quick and easy-to-implement web based time tracking software provide an ideal alternative to manual time tracking. With extremely affordable prices, a convenient 'Plug N Play' feature, and unmatched capabilities to effectively manage employee time and attendance, web time clocks from uAttend far surpass any other workforce management solution available today.
"Our workforce management solutions not only help employers deal with managing employee time and attendance during the busy holiday season, but also allow businesses to streamline their entire time and attendance process," said Dawn Berry, Marketing Manager for uAttend. "One of the new features in our latest software upgrade enables supervisors the ability to see which employees are currently punched in from any screen within the system. While this may seem like just a small touch, it was a highly requested feature from our customers who prioritize convenience. Supervisors can also now schedule the system to periodically send multiple ftp employee work hour reports, giving them a great snapshot of their workforce data."
Regardless of the season, uAttend time clock solutions are ideal for retailers and SMEs as they are cost effective, require a low-commitment level, provide universal access, and come with no strings attached.
# # #
If you would like more information about uAttend or would like to order any of its products and services, please call 800-518-8925 or visit the corporate website at http://www.uattend.com . uAttend is located at 2796 Loker Ave., Suite 111, Carlsbad, CA 92010.