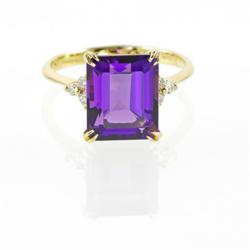 The evening was a huge success and our Cocktail Hour range was very well received.
(PRWEB UK) 14 December 2012
Holts Gems launched their new fabulous Cocktail Hour collection last week. To celebrate the new collection launch, Holts Gems hosted a sparkling cocktail event for Holts clients and style bloggers to show off the new range of exquisite jewellery. The guests were treated to a canapé menu created and served by Allegra McEvedy, the co-founder of the healthy take-away restaurant LEON. Holts guests also had the pleasure of trying three delicious gemstone-themed cocktail specially made for the launch event, shaken by a London mixologist.
The new collection, 'Cocktail Hour ', is designed to dazzle after dusk with an array of eye-popping colours and oversized gem stones that will accessorise after-hours outfits with a statement cocktail ring. The gemstones range from deep purple Amethysts through to vibrant green Peridots and rich red garnets. A star piece in the collection is the 'Aurora' ring, boasting a rare and exquisite Black Opal gemstone framed by glittering white diamonds; with a luxurious price tag of £16,500.
Speaking about the event, Holts Group CEO, Jason Holt said "The evening was a huge success and our Cocktail Hour range was very well received. It was lovely to see so many of our customers enjoying the evening and we look forward to hosting more events".
Holts Gems; based in Hatton Garden, specialise in bespoke jewellery in London. Known in the jewellery trade for the vast supply of beautiful and natural loose gemstones and years of expertise, Holts can create unique jewellery pieces for any occasion. Be it a glamorous Sapphire and Diamond ring or an extravagant bespoke engagement ring, Holts jewellers can turn your ideas into reality.