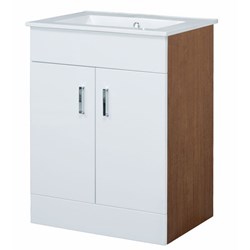 Bella Bathrooms stock an extremely diverse range of both to help customers find exactly what they are looking for.
(PRWEB UK) 19 December 2012
As the bathroom market has widely changed over the past decade, the products available have also developed in quality, style and price. With the change in the British economy and a difficulty during the credit crunch, more unbranded products are making their way onto the market to help those on a tighter budget. But what is the difference between branded and unbranded products. Bella Bathrooms stock an extremely diverse range of both to help customers find exactly what they are looking for. With very little between the two in terms of popularity, is the difference simply down to personal preference or will should we expect to see a drop in branded items in the years to come. At Bella Bathrooms, brand new products have been stocked that feature the most up to date designs and styles possible.
A branded item is classed as a product that has a trademark or contains a distinctive name of a manufacturer. This is often identified by the company placing a brand logo on their products and packaging to help consumers gain knowledge of the high quality item they have purchased. This however is not always the case, some products classed as 'branded' can be completely bare from logos yet still fall in the branded category. Unbranded products feature no company logo or company name and will simply be named after the item it is completing the same function as the branded alternative. At Bella Bathrooms, the company have now stocked up on both branded and unbranded items to provide the best possible range or those with specific tastes and needs. With new showers and cloakroom suites added to the online store, fresh additions to any bathroom can now be made.
Between the two, many home owners favour luxury branded products essentially for the customer relationship it provides. The knowledge of knowing who the product is manufactured by is highly appealing as the buyer then know that what they are buying is of high quality by a prestigious brand. Another benefit of branded products is the ability for visitors to recognise who items are made buy, often appealing to the owner when wanting to set a luxury sense within the home.
The main disadvantage when buying a branded product however lies within the internet discounting. Many online retailers gain the ability to apply a unique discount on their branded products in order to win over sales from competitors. The ability to apply an artificial RRP price then offer a high discount is a clever tactic for companies wanting to catch the eye of consumers. Bella Bathrooms are one of the leading UK online bathrooms retailers and always aim to provide the fairest pricing on the market.
So in conclusion what is better, branded or unbranded? Personal preference is the main reasoning behind why certain consumers prefer one over the other. Many feel a sense of safety and belief when buying a product by a popular brand as reviews will tend to be positive. Unbranded products however still feature high quality designs at a cheaper price but without knowing who makes it. To some this may be no problem but for others, the comfort of knowing the manufacturer is highly appealing. Bella Bathrooms are a great example of a company that stocks a wide range of both, creating a great opportunity for any home owner wanting to renovate a suite.
About Bella Bathrooms:
Bella Bathrooms is one of the finest UK online bathroom retailers based in the North-East of England and offer continuous great deals of bathroom refurbishments, shower, towel rail and radiator updates, stylish bathroom furniture and various other key elements at prices that are guaranteed to be unsurpassable. The latest updates continuously made have further improved the overall quality and they have set a high standard for things to come in the future. The company also own a number of other e-commerce sites with their latest addition being ibathroomsuites offering most bathroom suites with a next day delivery service.
Bella Bathrooms
Tel: 0844 8117 017
Available to contact from 9am – 5pm