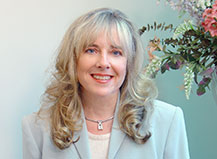 Be sure to hire an experienced professional.
Boone, North Carolina (PRWEB) December 14, 2012
Peggy Palms is now celebrating nine years of success as one of the nation's leading short sale and foreclosure attorneys. She helps men and women with real estate and foreclosure assistance through her Peggy Palms & Associates law firm and Mountain Realty brokerage. Those seeking foreclosure or short sale assistance can now visit http://www.peggypalms.com online.
This attorney, Broker and REALTOR® is celebrating her continued success into 2013 while helping individuals and families get access to expert level assistance. Counseling bankruptcy clients helped introduce Attorney Peggy Palms to short sales in 2004. Her very first short sale helped a couple successfully avoid foreclosure on an investment property in North Carolina where she practiced bankruptcy law.
A short sale is one way a homeowner can sell a property to avoid foreclosure while helping a buyer to purchase a property at a discount. Confusing mortgage documentation and the changing loan modification process in a short sale could prevent a homeowner from understanding their rights under state and federal laws.
Foreclosure and short sale attorneys like Peggy Palms are helping educate homeowners how to fight back using legal and REALTOR® assistance. One of the issues that caused some homeowners to go into foreclosure is a high second mortgage. Before the real estate bubble burst in 2007, banks were eager to approve a homeowner for a second mortgage to help fund miscellaneous expenses, even though they often couldn't afford that second mortgage.
Job loss, reduced working hours and other factors have contributed to the current mortgage crisis witnessed in many states, according to media reports. A person or family facing foreclosure in any of the 50 U.S. states can be easily overwhelmed by the confusing and often unrealistic options found through research online to help prevent foreclosure.
One of the ways that Peggy Palms & Associates continues helping average people is through free consultations for short sale homes. Understanding a short sale could be the first step someone can explore when trying to avoid foreclosure.
Having expert short sale attorneys to consult with can help clear up confusion about foreclosure and the types of options available. More information about Peggy Palms can be found at these links online:
http://www.reonc.com/index.php?pg=About-Us
http://mountainrealty.us/meet-the-team
http://www.linkedin.com/pub/peggy-palms/17/ab9/5a4
http://www.PeggyPalms.org
About Peggy Palms
Peggy Palms is an attorney, author, broker and Realtor® based in Boone, North Carolina. As the owner of Peggy Palms & Associates, Peggy has a passion for law as well as helping homeowners get through the various challenges of real estate. Through short sale consultations and other real estate advice, Peggy Palms is able to assist any buyers facing foreclosure or sellers planning to invest in a property through a short sale purchase. Peggy Palms is licensed by the North Carolina State Bar, Texas State Bar and the North Carolina Real Estate Association.