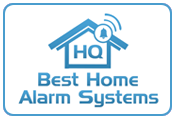 BestHomeAlarmSystemsReviews is the leading provider for unbiased home security systems reviews.
Ashburn, VA (PRWEB) December 13, 2012
BestHomeAlarmSystemReviews.com is a leading provider of unbiased and independent home security systems reviews. The national review site publishes both educational information for consumers as well as independent reviews of the nation's leading home security providers.
FrontPoint Security was awarded with the BestHomeAlarmSystemsReviews.com Gold Award two years in a row. FrontPoint Security continues to demonstrate a high level of customer service and have added new functionality to their cellular monitoring services like Geo Services.
Mike Bristow, the head of the BestHomeAlarmSystemsReviews.com review team states, "We are thrilled to release the 2013 Home Security Systems Reviews. The reviews really help consumers to make an educated decision before purchasing the best home security system for their family. Overall there was no major changes to the home security industry within the last year other than some new players came into the market like Comcast Xfinity. The team performed a Comcast Xfinity Home security review but the result was they did not make it to the top of the list."
BestHomeAlarmSystemsReviews.com summarized the most important determining factors they consider when ranking home security system companies and they include:
Monitoring Technology
The type of technology used in monitoring a family's home for intrusion is critical. The best technology in the market today is cellular monitoring. Cellular monitoring uses a GSM signal to communicate from the home security system to the home security company's central monitoring station. Cellular monitoring is 100% wireless and is not susceptible to having its wires cut from a burglar. Most systems incorporate an anti-smash feature that will send an alert if the control unit is smashed as an added layer of protection.
Home Security Equipment
The equipment used also plays a significant role in ranking home security companies for two reasons. First the equipment should be from a well-known manufacture like GE or Honeywell. Second, the equipment should carry a warranty. Should any monitoring device fail or have an issue it should be replaced without question. The top home security companies on the BestHomeAlarmSystemsReviews.com list all include a warranty with their equipment.
About BestHomeAlarmSystemsReviews.com
BestHomeAlarmSystemsReviews.com is the leading provider of independent home security systems reviews. The website is focused on delivering consumers up to date information on the home security industry and review date on the top security companies in the market.