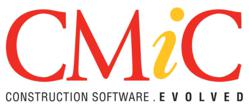 CMiC Professional Edition offered E. Amanti & Sons, Inc. a significant leap in enterprise knowledge integration, along with technology leadership that will help E. Amanti & Sons, Inc. perform more efficiently
Toronto, ON (PRWEB) December 14, 2012
CMiC, the leading developer of advanced, technologically open and enterprise-wide software solutions for construction and capital projects, today announced that E. Amanti & Sons, Inc., a fast growing mechanical contracting services provider based in Salem MA, has selected CMiC as their construction software partner and will be implementing CMiC Professional Edition to revolutionize the way the company uses data in its operations.
CMiC Professional Edition was the ideal solution for E. Amanti & Sons Inc. because it offers superior client server technology and encompasses all the functionality required to meet the demands of the E. Amanti & Sons' I.T. steering committee guided by Executive VP Vin Camerlengo and foreman, Eric Olson. E. Amanti & Sons Inc. intend go paperless within two years and want users on the job site to have remote access to real-time information. Furthermore, over the next five years, E. Amanti & Sons Inc. would like to integrate all information across accounting, payroll, project management, client relationship management, human resources, vendor management and subcontractor relationship management.
According to Dottie Amanti, CFO at E. Amanti & Sons, Inc., "CMiC Professional Edition offered E. Amanti & Sons, Inc. a significant leap in enterprise knowledge integration, along with technology leadership that will help E. Amanti & Sons, Inc. perform more efficiently". Prior to the decision to implement CMiC Professional Edition,, E. Amanti & Sons, Inc. still relied on an old fashioned model that did not integrate information from accounting and project management and relied on grueling manual comparison of batch reports. As Amanti explains, "CMiC Professional provides current, real-time information as desired by the user across what were previously 'barriers' of accounting and project management systems".
As Jeff Weiss, Vice President of Sales at CMiC explains, "E. Amanti & Sons Inc. is a fourth generation company that is leveraging the sharp minds and energy of the emerging fourth generation lead by MIT grads, VP of Operations, Steve Amanti, and Controller, Diane Amanti, to ensure the company continues to experience its strong growth performance. Nearly 100% of the time, mounting inefficiency is what slows down a rapidly growing firm. CMiC is the ideal technology partner for firms like E. Amanti & Sons Inc. because we help them maintain efficiency levels and deliver critical time sensitive information to employees at the task level."
###
About E. Amanti & Sons Inc.
For 75 years, E. Amanti & Sons has built a reputation as the industry's premier mechanical contracting services provider. A fourth-generation company currently employing more than 80 of the finest plumbers, pipe fitters, sprinkler fitters, sheet metal workers, certified welders and licensed supervisors, E. Amanti & Sons is uniquely qualified to provide clients with a total mechanical package. For your next construction, renovation or repair project, put E. Amanti & Sons 75 years of experience to work for you.
About CMiC
CMiC is the leading provider of complete, integrated and advanced enterprise level software solutions for construction and capital projects. For nearly four decades, CMiC has partnered with the largest and most technologically progressive AEC firms and capital project owners in North America, gaining detailed insight into the unique business needs of the industry. From that experience, CMiC has created CMiC Open Enterprise v10x, the most advanced construction and capital project software solution ever developed. Combining an incredibly flexible technological infrastructure with a philosophy of total integration, CMiC Open Enterprise v10x lowers costs, improves productivity and increases interoperability.