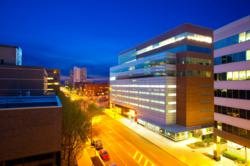 " I received my full repayment of $500,000 right on time...Thank you, CanAm, for your dedication and wonderful work!"
- Courtesy of investor in LP-16 Project.
New York, NY (PRWEB) December 20, 2012
CanAm Enterprises, LLC ("CanAm") is pleased to announce that a total of 15 projects have now been repaid to investors, further establishing CanAm as one of the leading promoters of EB-5 immigration-linked investment funds. Two Partnership Loans from CanAm's Philadelphia Industrial Development Corporation (PIDC) Regional Center recently repaid investors in full and on time, totaling $46 million.
The EB-5 Immigrant Investor Program is administered by the United States Citizenship and Immigration Services (USCIS). The Program provides opportunities for qualified foreign nationals to achieve permanent legal residency in the U.S. through an investment in an USCIS-approved project that will generate at least ten, new full-time jobs in the United States.
About CanAm Enterprises, LLC
With over 25 years of experience promoting immigration-linked investments in the United States and Canada, CanAm has a long and established track record. Based on a reputation of credibility and trust, CanAm has financed nearly 40 project loans and raised over $1.3 billion in EB-5 investment funds to date. In addition to the PIDC Regional Center in Philadelphia, CanAm exclusively operates four government-affiliated USCIS-designated Regional Centers that are located in the Commonwealth of Pennsylvania, the County of Los Angeles, the State of Hawaii and the North Country Region of Plattsburgh, NY.
For more information, please visit our website at http://www.canamenterprises.com
About the PIDC Regional Center
The PIDC Regional Center is a partnership between PIDC and CanAm Enterprises designed to offer investment opportunities pursuant to the USCIS EB-5 Immigrant Investor Program. PIDC and CanAm Enterprises use the immigrant investments to capitalize The Welcome Fund. The Welcome Fund provides a source of low-cost capital generally available to commercial, retail, industrial or non-profit firms that create significant job growth, located or planning to locate in Philadelphia.
For more information about The Welcome Fund and PIDC, please visit our website at http://www.pidc-pa.org