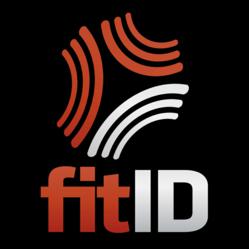 fitID is about creating your own personal fitness identity and inspiring others to do the same.
New York, NY (PRWEB) December 15, 2012
Come January 2013, those looking to get in shape for the New Year will have a unique weapon: fitID. The free app focuses on documenting the fitness lifestyle and utilizes social accountability to achieve results.
"One man's journey to eat better becomes a woman's life-saving inspiration and another's marathon dream fulfilled," said Dana Zilber, Chief Executive Officer and co-founder of fitID, Inc.
On January 1st, 2013, Zilber and fitID Chief Creative Officer Kenneth Yim, will launch fitID.com, a free social fitness platform available for iPhone, iPad, Android and the Web. The app is fully integrated with Facebook and Twitter. This allows users to track and share meals, workouts and progress; discover popular diets, training programs, gyms and trainers; and share their fitness lifestyle with the fitID community as well as their social networks instantly.
Founded in 2011 in New York City, fitID attracted more than 10,000 users in 2012, without promotion. The 2013 official launch means the app has undergone a great deal of testing and is 99 per cent bug free, according to Zilber.
"Our mission is to show fitness enthusiasts what is possible in fitness; to inspire people to take action on their personal fitness and motivate others to do the same," said Zilber.
The right-brain and left-brain fitness duo of Zilber and Yim has 25 years of cumulative experience in the fitness industry, having worked in personal training, group fitness, management, educational development and sales.
"While other apps focus on one aspect of fitness, "counting calories" or "miles jogged", we focus on the individual. We focus on progress," said Yim. "It has almost become a stereotype to photograph everything you eat. This goes beyond that and posts of meals have a purpose beyond simply trying a new filter."
The concept for fitID came from Yim's 2007 encounter with burnout. Over worked and stressed out, he was ashamed of his body. He took action by working out and paying attention to what he ate. He took pictures of over 3000 meals, uploaded his workouts, documented his progress and posted his entire journey on Facebook while developing fitID. His results: he went from 175lbs and 19% body fat to 148lbs and 3.74%.
"Once I started documenting and publicly showcasing my meals, workouts and progress on fitID and Facebook, I learned that accountability is best done in public. It gave me a mini version of a reality show effect," said Yim.
"I felt like I was inspiring other people and they started asking me questions on how to get fit. The transparency of what I did was natural and affected my every decision. It kept me motivated and was an immediate intervention before I took an action: I had to think of not only what I was about to eat but also think of everyone who's going to see it. It's the most powerful vehicle to get fit!"
To continue to grow the community and inspire users, fitID will launch a 30-day contest on January 21st, 2013. The "Let Your Light Shine" fitness contest will ask Facebook users to document their fitness journey with a photo post on fitID and Facebook at least once per day. Three global fitID members with the most followers who actively post as well will be crowned the contest winners and win "a bundle of prizes," according to Zilber, who named the contest as homage to a favorite quote. Zilber and Yim are currently inviting additional relevant brands to promote their products as sponsors of prizes and thereby sharing in the community's impact.
"fitID is about creating your own personal fitness identity and inspiring others to do the same," said Zilber. "In the words of Marianne Williamson, 'as we let our own light shine, we unconsciously give other people permission to do the same. As we are liberated from our own fear, our presence automatically liberates others'. That is the essence of fitID. Follow us and create your own fitness identity."