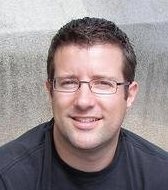 "His ability to analyze and solve customer technical issues, and his friendly and engaged approach will ensure that our clients continue to have their issues resolved in the most efficient and professional manner."
Portland, Maine (PRWEB) December 15, 2012
Know Technology, LLC, a leading provider of IT Solutions and Support Services in Northern New England, today announced that Tom Hamlin has joined their Managed Services Division. Tom will provide Know Technology's managed services clients with support on servers, workstations and software issues.
The addition of Tom to the service desk is part of an ongoing extension of service being rolled out by Know Technology to its expanding managed services customer base. Improvement to internal systems, client communications, and problem resolution are keeping Know Technology at the forefront of managed service providers in Maine.
"I enthusiastically welcome Tom to Know Technology's team" said Patrick Jones, Know Technology's COO. "His ability to analyze and solve customer technical issues, and his friendly and engaged approach will ensure that our clients continue to have their issues resolved in the most efficient and professional manner."
Tom brings fifteen years of experience in technical service to Know Technology. Most recently, he was employed by Unified Technologies as a Field Engineer.
About Know Technology
Know Technology is a Camden and Portland, Maine provider of award winning IT Solutions and Support Services. Know Technology's IT Solutions and Support Services free businesses to create new value for their leaders, for their employees, and for their customers.