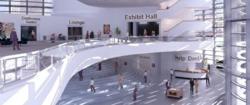 "Delivering live presentations at the conferences enables us to share our expertise and retain our thought leadership position within the area of contact center best practices." Sean Murphy, Director of Marketing, UTOPY
Montvale, NJ (PRWEB) December 17, 2012
CRMXchange, a pioneer in producing virtual conferences for the CRM and contact center market, experienced its most successful year to date as attendance reached new heights for its three events. A combined total of over 3,700 industry professionals registered for the Best Practices conferences on Multi Channel (March), Quality Assurance and Speech Analytics (June) and Workforce Management and Performance Optimization (November), an average increase of 17% over the previous year.
CRMXchange virtual conferences share best practices and discuss technologies used by the most successful customer care professionals. As with all CRMXchange virtual events, the conferences are fully interactive, enabling all contact center professionals within an organization to participate, a benefit that would be unrealistic for an on-site conference.
The results of post-event surveys illustrate the value proposition offered by a quality information program with no conference fees or travel costs involved. Responses indicated that 66% of the companies that attended the November Workforce Management and Performance Optimization event sent multiple participants. Some organizations had 10 or more people register: 21% of registrants reported viewing webcast in groups, creating a joint educational experience that would otherwise be cost-prohibitive for their companies.
For participating sponsors, which include many of the major vendors in each market segment, the events generated impressive numbers of qualified leads. "As a sponsor, UTOPY has benefitted from the exceptional growth of the CRMXchange Virtual Conferences," said Sean Murphy, Director of Marketing for UTOPY. "Delivering live presentations at the conferences enables us to share our expertise and retain our thought leadership position within the area of contact center best practices. The Virtual Conference platform helps us to inform an international audience about our solutions without anyone incurring travel costs. The ROI we've received from sponsoring CRMXchange's Virtual Conferences has been incredible."
The timeframes for all three Virtual Conferences have been announced for 2013: The Multi Channel and Cloud-Based Solutions - March 19th -21st; Quality Assurance and Speech Analytics Virtual Conference - June 18th -20th; Workforce Management/ Performance Optimization – November – 5th – 8th.
A new event will make its debut in 2013. The CRMXcellence Challenge, scheduled for September 16th -18th, is a virtual industry awards conference broadcast to a worldwide audience. Contact center teams will submit entries to be reviewed by a panel of judges with recognized industry expertise. Gold, Silver and Bronze award winners will be named in nine categories. Winners will share their detailed success stories in a series of live Best Practices webcasts.
"The ongoing demand for information to increase contact center efficiency and improve the customer experience has driven the growth of the Virtual Conferences to new levels," said Sheri Greenhaus, Managing Partner of CRMXchange. "The constant pressures of non-stop schedules coupled with restrictive travel budgets have made attending on-site events more difficult than ever. Industry professionals know they can rely on our Virtual Conferences to provide cutting-edge information delivered in an accessible online format. They can catch up with any sessions they've missed or download product information at their convenience."
About CRMXchange
CRMXchange is the premiere destination for information on enhancing the customer experience, including customer interaction best practices, CRM solutions, and other industry resources. For more information about upcoming virtual conferences, visit http://www.CRMXchange.com, http://www.ecrmevents.com, or call Sheri Greenhaus at (201) 505-1743