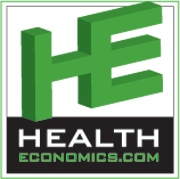 Slashing drug prices to secure NICE approval in United Kingdom may have implications throughout Europe on drug prices. Will it affect United States pricing? Time will tell.
Ponte Vedra Beach, FL (PRWEB) December 13, 2012
The most-read story on HealthEconomics.Com HealthCare Value and Market Access News this week examines the growing trend of pharmaceutical companies to drop prices by up to one-half to convince the National Institute for Health and Clinical Excellence (NICE) that the drugs are cost-effective. According to NICE Chairman Michael Rawlins, these "commercially confidential" price cuts are becoming both more common and larger, approaching 50% discounts. This poses implications for international reference pricing which examines drug prices in other countries in order to set a reimbursable price with the intent to contain growth in pharmaceutical expenditures. This story and another describing the discount offered by Bristol-Myers Squibb Co. on their drug for rheumatoid arthritis reversing a rejection in 2011 are covered more in-depth on HealthEconomics.Com.
Another top story on HealthEconomics.Com explored the response by major employers in the United States to deny health insurance to newly hired employees who work fewer than 30 hours per week, starting in January 2013. Many health care policy experts believe this shift by the nation's largest employer to be an attempt to shift costs of paying for its employees' health insurance to place the burden on the federal government, with the implementation of the Affordable Care Act. This story is featured on HealthEconomics.Com News on Health Policy.
In a story on unintended consequences associated with health reform, Quebec is ending its 15-year rule in 2013, authorizing 15 year reimbursement for innovative drugs, even after patents had expired or cheaper generics were available. This policy, unique to Quebec, Canada, was implemented to encourage pharmaceutical innovation in the province. The original article, by PharmaTimes Online, is summarized on HealthEconomics.Com.
About HealthEconomics.Com: A pioneer in the field, HealthEconomics.Com is the global authority in healthcare value and pharma market access. Each day, HealthEconomics.Com compiles the latest news, policy updates, resources, conferences, and jobs for BioPharma's professionals involved in health economics, outcomes research, market access, and pricing. A trusted resource, HealthEconomics.Com's comprehensive content is carefully selected by a discerning health economist editor, making it the most visited website for healthcare value and market access in the industry, with visitors encompassing all corners of the globe.
News Media interested in receiving the most current information on healthcare value and market access may obtain a free subscription to HealthEconomics.Com by visiting the website or by subscribing to the HealthEconomics.Com Newsletter.