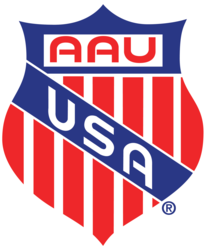 It's very important that our athletes are informed of the new NCAA requirements
Lake Buena Vista, FL (PRWEB) December 14, 2012
The Amateur Athletic Union (AAU), the nation's leading youth sports organization, takes pride in safe-guarding their youth athlete members and helping them succeed in all aspects of life.
After unveiling mandatory background screenings for all non-athlete members, the AAU is now taking an initiative to make sure their youth athletes are aligned with new NCAA academic requirements. Without the proper grades, an athlete's dream of playing a college sport could come to a halt.
"It's very important that our athletes are informed of the new NCAA requirements," said AAU President Henry Forrest. "We want to make sure each kid knows the proper steps to take to become and stay eligible so they can fulfill their dream of playing a collegiate sport."
The AAU has compiled new and current NCAA requirements and put together a one-stop shop of information regarding new changes, an NCAA checklist, SAT and ACT information and much more. They will be presenting this information to athletes, clubs, coaches and parents to ensure academic awareness is achieved. You can find this information by going to http://www.aausports.org and clicking 'News'. Look for the article titled "NCAA raises GPA requirements and more".
About the AAU
Founded in 1888, the Amateur Athletic Union (AAU) is one of the largest, non-profit, volunteer, sports organizations in the United States. The philosophy of "Sports for All, Forever," is shared by over 500,000 participants and over 50,000 volunteers. The AAU is divided into 57 distinct Districts which annually sanction more than 34 sports programs, 250 national championships, and over 30,000 age division events. A multi-sport organization, the AAU is dedicated exclusively to the promotion and development of amateur sports and physical fitness programs.
###