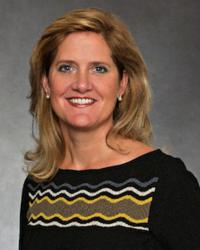 Baltimore, MD (PRWEB) December 13, 2012
The immediate and invasive nature of private data collected and transmitted to third parties about children will both astonish and frighten parents, says Anne McKenna, partner with Silverman, Thompson, Slutkin & White. This according to a new report released by the Federal Trade Commission http://www.ftc.gov/opa/2012/12/kidsapp.shtm.
Ms. McKenna, who chairs STSW's Internet and Privacy Law Practice Group SilverMcKenna, is warning parents that private information about their children is being sold to marketers.
"The news that the most popular children's mobile software apps are surreptitiously collecting and selling to dozens, even hundreds, of marketers and third parties exactly where our children are at all times, what their mobile phone numbers are, and where exactly they go and what they do online, and that this all being done without notice to parent or child should scare even the most jaded adult," she said.
The FTC's research found that over 50% of the 400 popular children's mobile apps it investigated were transmitting children's data to numerous third parties, often marketers. And while a mere 9% of the children's apps reviewed willingly admitted to parents that the apps contained advertising targeted to their children, the FTC found that over 58% of the apps reviewed were actually advertising to the child users. For example, the FTC report noted "one app…transmitted [the child's] geolocation information to two separate ad networks within the first second of the app's use."
In its report the FTC also found the apps that linked, without disclosure, to social media sites to be particularly troubling, noting that children could "communicate with other users who they have never met or post information about themselves or their whereabouts."
Overwhelmingly, the vast majority of the investigated children's apps, even those with stated privacy policies, failed to provide any information about:

the general data collected
the type of data collected
the purpose of the data collection
who would and who could obtain access to the data
Worse still, most apps routinely and actively shared with numerous third parties the following data about the child:
the child's device's phone number
the precise location of the child's device (and hence the child)
the unique identification code of the device being used by the child
in the case of one app's privacy policy, it claimed it did not transmit any information to 3rd parties, yet a quick look by the FTC revealed that it in fact transmitted the exact location of the child via his or her cellphone, the cellphone or device's number, and the device's unique identification number.
"Sure, we've all heard that mobile software applications collect more personal data from our smart phones than they need to or should; and the mobile apps' privacy policies are such a byzantine morass, none of us read them anyway," said Ms. McKenna. "But being a diligent parent or guardian does not stop the data gathering. Why? Because the FTC found that vast majority of the apps failed to advise parents when the app contained interactive features like advertising, social network sharing and allowing children to purchase virtual goods within the app."
What are the potential legal consequences? While Apple and Google have already responded announcing requirements that apps available through their app stores must contain adequate privacy and data collection notices, the damage has been done: children's data has been collected and stored, and this will likely continue to happen. Accordingly, Ms. McKenna says litigation will be plentiful. Consumer protection statutes are often written with per violation damages; thus, the repeated surreptitious, undisclosed data collection of intimate details of potentially millions of children's daily activities, whereabouts, and how to contact the children, may amount to staggering damage figures.
About Silverman, Thompson, Slutkin & White
STSW is a national law firm of renowned, veteran trial and appellate attorneys handling all aspects of civil and criminal litigation in state and federal courts, administrative law, business law, regulatory compliance, and Internet and privacy law. We help our clients identify, avoid and resolve a broad range of local, state, federal and international legal issues. STSW is headquartered in Baltimore with offices in New York City and Washington, D.C. For more information please call our offices at 410.385.2225, someone is available to take your call 24 hours a day, or visit us on the web at http://www.mdattorney.com. All consultations are complimentary
.