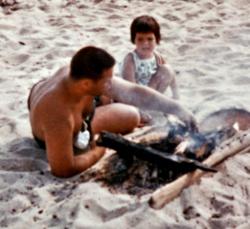 Providence, Rhode Island (PRWEB UK) 15 December 2012
PoemsToGo is a wholly unique Internet source for original poems, speeches and toasts.
Prospective customers simply go to Poemstogo to place their poem, speech or toast orders for any occasion, from birthdays to anniversaries, bar mitzvahs to retirements, weddings to baby showers and more.
Amy Miller started PoemsToGo some eleven years ago. She said "It was always my dream to start a business just like this. To provide people with fun, heartfelt words for the most meaningful occasions in their lives."
Today, Miller's PoemsToGo is a vibrant going concern, serving customers -- new and repeater alike, worldwide -- on a daily basis. On any given day, a number of customers will get online and request poems, speeches or toasts. With their order, they'll receive the exclusive PoemsToGo questionnaire. They fill it out in minutes and email it back to Miller who provides that material to one of her staff writers. Finished poems, speeches and toasts are usually sent to customers within five business days.
Ms. Miller has indeed fulfilled her goal of establishing a leading custom poem, speech and toast business. Her inspiration for starting the business stems, in her own words, strictly from her father who's advice for his young daughter included this inscription that she found on one of his notebooks: "Publish or perish."
Tragically, Ms. Miller lost her father when his private plane malfunctioned and crashed. She was only twelve years old at the time but memories of her father have sustained her in many ways, and in a certain sense, PoemsToGo is Miller's salute to the dad that she still loves so much.
Recently, Fox News's Small Business Center learned about PoemsToGo and all the excitement it engenders with customers everywhere. Fox's Matthew Rocco contacted Miller and as a result of their conversation, he wrote up an item that appeared online at Fox. The full account follows here:
http://smallbusiness.foxbusiness.com/entrepreneurs/2012/12/05/entrepreneur-listened-to-dad-advice-publish-or-perish/
For more information on PoemsToGo, contact Amy Miller directly at 401-270-7386 or at Poemstogo.