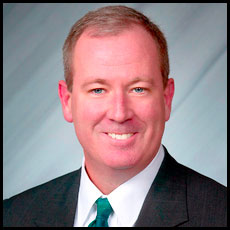 Dr. Risk is an invaluable addition to our team and serves to further strengthen our position as the preeminent combat medical training provider for the Special Operations and conventional Special Purpose Forces community
Crawfordsville, Arkansas (PRWEB) December 13, 2012
"Combat medicine has been a primary focal point of T1G's core mission and purpose since day one. Dr. Risk is an invaluable addition to our team and serves to further strengthen our position as the preeminent combat medical training provider for the Special Operations and conventional Special Purpose Forces community" states Vidal Ybarra, Senior Vice President of Sales & Marketing at T1G.
Dr. Risk actively practices Emergency Medicine at Carolina East Medical Center. He is Board Certified in Emergency Medicine, Flight Paramedic and Advanced Trauma Life Support Instructor, and is a Flight Surgeon in the US Army Reserves.
Dr. Risk began his medical career as an 18D/11B Team Medic with the 7th Special "Forces Group in 1982. He has served with the 12th Special Forces Group, 38th Aviation Combat Brigade, 160th Aviation Regiment, Joint Special Operations Training Medical Center and United States Army Special Operations Command. Dr. Risk completed his Doctor of Medicine in May of 1993 and his Emergency Medicine Residency in 1996. He is published in the Journal of Special Operations Medicine and the Journal of Emergency Medicine Services. He has served multiple tours in Afghanistan, Kuwait and Iraq.
Dr. Risk's extensive knowledge and experience in combat and emergency medicine brings the subject matter expertise to T1G necessary to ensure our curriculum delivers the most comprehensive and up to date information available on tactical and combat medicine to our entrusted clientele.
T1G considers it an honor and privilege to have Dr. Risk join our team and Board of Directors and looks forward to his contribution of insight and experience to our long term goals.
# # #
T1G is uniquely qualified to assist and support the specific multi-echelon requirements of Tier 1 & Tier 2 Special Operations and conventional Special Purpose Forces for multiple small groups to Special Operations Group sized elements. T1G Memphis is T1G's 777-acre purpose-built training complex for rental or expertly staffed turnkey solutions with onsite lodging and meals for 260+ pax. Customized CONUS / OCONUS solutions are available as well. For more information about our company and facility visit T1G.com
GSA Schedule GS-02F-0013U * Cage Code 4MMC6 * DUNS 784447844