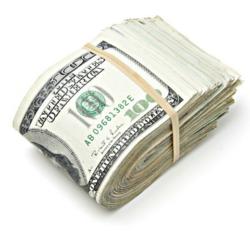 Teach the kids about money and save money together with the kids in the upcoming year.
Dallas, TX (PRWEB) December 31, 2012
Want to save money with kids in the New Year? Want the kids to be frugal minded? Check out the ingenious tips to save money at home together with the kids on Kids Activities Blog.
Pinching those pennies can be easily done if the whole family is involved. Making routine changes daily, one by one, and teaching the kiddos the value of money, is what it is all about. A good financial understanding will provide a better future for the children.
Over 50 tips are currently featured on Kids Activities Blog and include setting family goal charts, making family purchases at the store entirely in cash with the allocated money for the month and curbing impulse buying by making a 30-day purchase chart. Another simple tip is surrounding the whole family with frugal minded friends.
Saving can turn into a fun game. A laundry list of fun ideas and resourceful blogs are listed on Kids Activities Blog. Some of the kids and money advice featured includes life long money management lessons for kids. These money lessons begin in Early Childhood Development, throughout teenage years and into young adult live. For in depth, age appropriate money learning skills, check out Kids Activities Blog.
Teaching kids sound money lessons will prepare them for life. Begin this holiday season and carry the lessons into the upcoming year to get the kids started on the right financial track.
About Kids Activities Blog
Kids Activities Blog is a website created by two moms (who collectively have 9 children), Rachel Miller and Holly Homer from June Cleaver Nirvana. It is their daily goal to inspire parents and teachers to play with kids. This interactive website publishes simple things to do with kids twice a day. Kids Activities Blog is a great tool for moms and teachers to find kid-friendly activities that create memories and sneak learning into the fun.