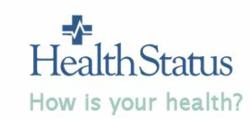 More than 20,000 brand name and generic drugs are covered under the discount coupon program.
INDIANAPOLIS, Indiana, (PRWEB) December 13, 2012
HealthStatus.com, Inc. has announced the launch of its American Red Cross Donation Drive to benefit victims of Hurricane Sandy. From now through the end of February 2013, HealthStatus will donate 10 cents for every prescription filled using a HealthStatus pharmacy discount coupon to the Red Cross Disaster Relief Fund. All donations are earmarked for Hurricane Sandy disaster relief.
The HealthStatus pharmacy coupon is completely free to all Americans, with no eligibility requirements for use. Individuals can access and print the coupon online for free without signing up or submitting information. Unlike insurance companies, HealthStatus Pharmacy Coupon Program has no age, income, pre-existing condition, deductible or waiting period conditions.
The HealthStatus Pharmacy Coupon Program is designed to help patients across the U.S. who do not have prescription drug coverage, or have coverage but are subject to hefty deductibles, co-pays, formulary limitations, dosing limitations, gaps, or any out-of-pocket expense.
The HealthStatus pharmacy coupon is a discount coupon that can be used anywhere in the U.S. to save money on prescription drug costs, including pet medications. The program offers a great new way to save money through discount couponing and simultaneously contribute to a worthy charitable organization.
Using the HealthStatus Pharmacy Coupon Program can make saving money and contributing to charity an attainable New Year's Resolution. More than 20,000 brand name and generic drugs are covered under the discount coupon program, which translates to real savings on prescriptions 91 percent of the time. In addition, donations from each prescription filled add up quickly to benefit Americans who have lost so much due to Hurricane Sandy.
More than 57,000 U.S. pharmacies participate in the HealthStatus pharmacy coupon program. Coupon users imply submit the coupon along with a prescription or when picking up a refill. The pharmacist will determine the lowest price available for the medication needed, either with the coupon or through the patient's insurance company's negotiated price. Either way, the patient gets the medication they need at the lowest possible price.
Discounts can range anywhere from 0 to75 percent, depending on the type of prescription, brand name, generic name and the location of the specific pharmacy.
For more information on the HealthStatus Pharmacy Coupon Program, visit the HealthStatus.com website, call 1-866-561-1926, or Email us at rxcard(at)healthstatus.com.
About HealthStatus.com Inc.:
Formed in 1998, HealthStatus.com, Inc. is a privately held company based in Indianapolis, Indiana. HealthStatus.com utilizes scientifically validated algorithms including a health risk assessment formula created through the Healthier People Project of the Carter Center of Emory University. HealthStatus.com provides an assortment of Internet-based assessments, calculators, and quizzes to establish a quick snapshot of an individual's personal health.
HealthStatus.com has been recognized as a straightforward and reliable source for health calculations. HealthStatus.com provides both free and premium content to more than 8 million visitors a year.
The mission of HealthStatus.com is to enable people to quickly and easily determine and track the status of their health and health risks compared to U.S. national averages and scientific standards. HealthStatus.com continues on this mission by continuously adding more assessments and calculators, and making them available to consumers through its website. HealthStatus tools are also available for license by other websites. For more information, visit HRA.net.
###