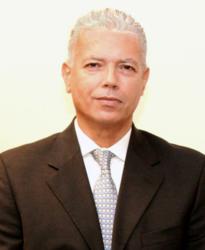 I'll be working towards successfully launching Global TranSynergy. A solution-matrix approach, driven by industry specific action plans will help us establish quickly a strong positioning.
Houston, TX (PRWEB) December 17, 2012
Karim Bousfiha has been appointed Vice President of Marketing at Global TranSynergy Companies. He is tasked with building the company's brand from the ground up. At his disposal is CEO and Founder Brij Walia's considerable reputation. Walia achieved much success as CEO of Continental Manufacturing Company and CBMW Mixers. Bousfiha will be spearheading marketing efforts for Global TranSynergy, a new holding company that will house several of Walia's related subsidiaries.
"Bousfiha's vast marketing knowledge and his past experience in the technology, business consulting and the cement industries made him an obvious choice for this position," Walia said.
Bousfiha brings a world of marketing expertise to Global Transynergy. After receiving a Masters in Sales and Marketing and an MBA in Business Administration from the Instituto de Empresa in Madrid, Spain, he spent the next twenty-five years at various international firms developing strategies for an array of clients and completing his education with several executive programs from Stanford, Kellog, and Ipade among many others. He also lent his talents to CEMEX, a company with 47 thousand employees, operations in 50 countries and nearly 50 billion dollars in sales. He helped establish CEMEX as the premier brand in the ready mix concrete industry, launched brands like Duramax, Construrama and Construmex among the several key marketing projects he has lead. Most recently, Bousfiha managed Zeen Marketing, a full service Marketing and Advertising agency headquartered in Houston.
"My prior experience is coming full-circle," Bousfiha said. "I'll be working towards successfully launching Global TranSynergy in the marketplace and quickly garnering market share. A solution matrix approach driven by industry specific action plans will help us establish a strong positioning"
Bousfiha will be working closely with Walia and Global Transynergy's president, Mindy Berumen.
ABOUT GLOBAL TRANSYNERGY COMPANIES
Through its subsidiaries, Global Transynergy Companies provides several products and solutions based on CNG technology (compressed natural gas) that enable clients in the U.S. as well as Central and South America to lower costs, increase efficiency, and reduce their carbon footprint. Presently, Global Transynergy Companies is concluding licensing and distribution, and formalizing agreements.