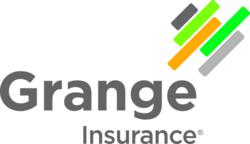 "Talk with your local independent agent to see what new options may be a good fit for you and where life will take you in 2013," said John Ammendola, president, Grange Personal Lines.
Columbus, Ohio (PRWEB) December 18, 2012
As midnight approaches on December 31, many will be thinking about the changes they want to make in the new year. And if the new year means starting fresh, it is important that policy holders review coverage to make sure their insurance policy follows in their footsteps.
Columbus, Ohio-based Grange Insurance offers a few tips this month to make sure policy holders are covered in 2013 – from covering substantial new gifts received this holiday, to protection through life's changes such as buying a new home, getting married or sending kids off to college.
1. Save Money.
In the new year, insurance companies may release new offerings, such as coverages or services from which some may benefit. An insurance provider may also offer new discounts, or policy holders may now be eligible for discounts that they were not eligible for in 2012.
"Talk with your local independent agent to see what new options may be a good fit for you and where life will take you in 2013," said John Ammendola, president, Grange Personal Lines. "Oftentimes, policyholders find that by making changes or bundling two policies under the same provider, such as homeowners and auto, they can save money. Reviewing these options is a great way to make sure you're getting the most out of your insurance policy, whether it covers your home, car or even your life."
2. Review the Past Year's Events.
Perhaps a policy holder tied the knot in 2012 or purchased a new home. Whatever the major life change, they should ensure that their policy coverage is updated to properly protect their family and assets, according to Ammendola.
When policy holders are reviewing coverage, Ammendola suggests they consider these important factors:

Did they make home improvements or renovations? If yes, a policy holder may need to increase their dwelling limit to ensure adequate coverage in an event of a fire or other damage to their home.
Was something of significant value purchased? If yes, consider increasing contents coverage to ensure it is properly covered in the case of theft or damage.
3. Insure Holiday Gifts.
If the holidays bring sparkly gifts, policy holders should review homeowners or renters insurance policies to ensure there is adequate coverage for new valuables.
"Oftentimes, under standard homeowners or renters insurance, gifts such as jewelry, watches, coins, hand tools and guns have coverage limitations," said Ammendola. "It is important to check your policy for these value limitations and, if needed, purchase broader coverage to ensure your gifts are properly covered in the case of theft, fire or damage."
There has never been a more perfect time to step into 2013 with the proper coverage to get through life's unexpected turns. To review coverage or to learn more about coverage options and services in 2013, talk to an independent agent or visit http://www.GrangeInsurance.com.
-30-
About Grange
Grange Insurance, with $2 billion in assets and in excess of $1 billion in annual revenue, is an insurance provider based in Columbus, Ohio. Through its network of independent agents, Grange offers auto, home, life and business insurance protection. Established in 1935, the company and its affiliates serve policyholders in Georgia, Illinois, Indiana, Iowa, Kentucky, Michigan, Minnesota, Ohio, Pennsylvania, South Carolina, Tennessee, Virginia and Wisconsin. For more information, visit http://www.grangeinsurance.com.