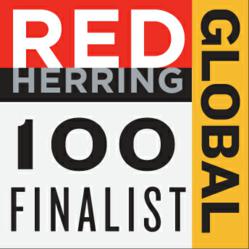 "Companies like Market Force that are providing customer intelligence solutions are well positioned to help retailers personalize the customer experience and drive higher customer satisfaction and conversion rates." - Chris Cunnane, Aberdeen Group analyst
Boulder, CO (PRWEB) December 17, 2012
Market Force Information, a worldwide leader in customer intelligence solutions, continues to experience growth and gain industry momentum for its success establishing and leading the customer intelligence market. For these achievements, Market Force was recognized as a finalist for the 2012 Red Herring 100 Global Award and earned a spot on this year's Lead411 Technology 200 list.
"We are honored to received these recognitions for our work in carving out and propelling growth in the customer intelligence market," said Karl Maier, CEO of Market Force. "We expect to continue on this growth trajectory as we further develop solutions for retailers to gain greater insight into their customers' experiences."
Market Force works with 350 of the world's major brands – from retailers to restaurants to consumer-packaged goods companies – providing them with the intelligence they need to delight their customers and drive bottom-line results. The company has grown its customer intelligence business by more than 10% over the past year and further expanded its European presence in 2012, opening new offices in Paris and Spain.
Market Force has spent the past several years developing propriety technology and patent-pending analytics models that combine, analyze and present multiple customer-related data streams into a customer intelligence platform that makes it easy for executives to understand what factors have the greatest impact on customer satisfaction and bottom-line performance. This work has resulted in Market Force gaining an increasing lead in the new customer intelligence sector, spurring company growth.
"Retailers have, on average, increased their investment in customer experience initiatives by 18%. The tools that help them understand the customer experience have gone from 'good to have' to 'need to have,'" said Chris Cunnane, Aberdeen Group research analyst. "Companies like Market Force that are providing customer intelligence solutions are well positioned to help retailers personalize the customer experience and drive higher customer satisfaction and conversion rates."
In its third year, the Lead411 Technology 200 list recognizes the fastest growing privately held technology companies in the United States. It ranks companies with the highest percent of revenue growth from 2009 to 2011. Market Force was selected out of 1,000 companies for its significant growth and development.
The Red Herring 100 Global Awards are a prestigious recognition honoring the year's most audacious and far reaching private technology companies and entrepreneurs from across the globe. The Red Herring editorial team selected the companies demonstrating the most innovative technologies and business models originating from over 1000 companies from over 40 nations. These companies, representing past Red Herring Asia, Europe and North America awards, are judged on a range of qualitative and quantitative metrics, including but not limited to, technology innovation, financial performance, growth criterion, management's execution standards, potential globalization of the strategy and market share improvement.
About Market Force Information
Market Force is the leading global customer intelligence solutions company for multi-location businesses, including major retailers, restaurants, grocery and convenience stores, financial institutions, entertainment studios and consumer packaged goods companies. With more than 125 years of combined industry experience, Market Force Information has pioneered the industry with a suite of customer intelligence solutions – from 600,000 field associates across North America and Europe who conduct mystery shopping, merchandising and retail auditing, to real customer surveys and proprietary decision-support tools. Its solutions provide a holistic view of the customer's on-site experience and identify the actions required at the store level to increase customer loyalty and improve financial performance. Market Force was named one of Forbes' America's Most Promising Companies in 2011. For more information, visit http://www.marketforce.com.
###