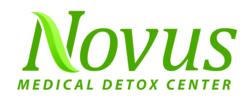 Since my stay at Novus, I am away from the 'liquid handcuffs' and have gained hope in sobriety, in myself, and the chance to have a true life of real friends, a good job, and happiness
New Port Richey, FL (PRWEB) December 17, 2012
Methadone accounted for a mere 2% of prescriptions in 2009, according to the Centers for Disease Control and Prevention data that spans 10 years and 13 states, but was responsible for 30% of prescription-painkiller deaths (1). With statistics that alarming, it is hard to believe that there are proven ways to prevent this from happening—but there are. Novus Medical Detox specializes in high-dose methadone cases and has a 90% patient completion rate. The following case study depicts those cases wherein Novus is able to help get people back to their normal lives. The facts and people are real, although names have been changed to protect patient confidentiality.
For Joe, a New Jersey resident, life started out normal. What started as a road to success quickly turned to a struggle. Joe started off smoking marijuana as a Junior in High School and from there, went through the gateway to harder and more addictive drugs. Experimenting with LSD, ecstasy and speed, Joe then resorted to heroin by the end of his senior year. To try to stop the cravings, he started taking Xanax, but that turned out to be another addiction. After that, he traded one habit for another—methadone. By the age of 22, having been on drugs for over four years, he knew his days were numbered.
When Joe's family brought him to Novus Medical Detox to get his life back, he was put on a tailor-made medical program that fit his needs, drug history and physical condition. Unlike other "one protocol fits all" programs, Novus pays particular attention to strengthening each patient's body through a proprietary IV-vitamin mix that is personalized to each individual in order to make the detox process as painless as possible. The vitamin cocktail is an advanced medical finding that allows Novus to handle the toughest of methadone cases.
Novus helps patients take that first step toward reclaiming their lives from drugs, and provides the nurturing, supportive environment they need in order to do so. Joe was no exception.
"When I first decided to come to Novus, I was scared and unsure of the outcome of sobriety, and of being vulnerable to abuse again. Since my stay at Novus, I am away from the 'liquid handcuffs' and have gained hope in sobriety, in myself, and the chance to have a true life of real friends, a good job, and happiness."
Although scared by previous losses with detox facilities, Joe successfully detoxed from methadone and Xanax in 14 days.
While "cold turkey" withdrawals have a success rate of less than 5%, Novus' detox programs have a high success rate due to their medical team being trained on how to keep patients from getting sick during the withdrawal process, leading to many completing detox in less than two weeks.
At Novus:
● Each patient is treated individually using state-of-the-art medical protocols in combination with natural supplements, nutritious meals and extensive use of nutrient-enriched IV treatments.
● Patients have 24/7 access to nursing care and withdrawal specialist assistance.
● Patients are given instructions on how to continue with vitamins and helped to select an after-care program.
To learn more about the Novus Medical Detox Center and its methadone addiction and detox programs, visit http://www.NovusDetox.com.
About Novus Medical Detox Center
Novus Medical Detox Center offers safe, effective alcohol and drug treatment programs in a home-like residential setting. Located on 3.25 tree-lined acres in New Port Richey, Fla., Novus is licensed by the Florida Department of Children and Families as an in-patient medical detox facility. Novus is known for minimizing the discomfort of withdrawal from prescription medication, drugs and alcohol by creating a customized detox program for each patient, incorporating medication, natural supplements and fluid replenishment—putting dignity and humanity back into drug detoxification. Patients have 24/7 medical supervision, including round-the-clock nursing care and access to a withdrawal specialist, and enjoy comfortable private or shared rooms with a telephone, television, DVD player and high-speed Internet access. For more information on Novus Medical Detox Center, visit http://www.NovusDetox.com.
(1)CNNhealth.com. July 3, 2012. "Methadone Tied to One Third of Prescription Painkiller Deaths." thechart.blogs.cnn.com/2012/07/03/methadone-tied-to-one-third-of-prescription-painkiller-deaths/