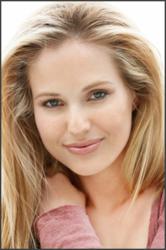 It's possible to get [facial rejuvenation procedures] done in the morning and look great by a dinner party that night.
Park City, UT (PRWEB) December 17, 2012
At this time of year, many are seeking facial rejuvenation procedures to minimize aging signs for a feeling of increased beauty and glow. FaceForum explores some affordable, safe options to achieve this with minimal downtime. These options include hair removal, acupuncture and Botox, where it's possible to get them done in the morning and look great by a dinner party that night.
As there are several options for facial hair removal, some believe that the most effective solution is the laser or pulsed light method. The article explains that this procedure is not recommended for blonde or light hair. It also informs readers that the laser/pulsed light method is not recommended for black skin. Depending on the amount of hair a patient wishes to remove, each procedure costs between $150 and $500.
FaceForum continues to explain other facial rejuvenation options. Acupuncture is an up-and-coming cosmetic procedure that can act as a non-surgical facelift. The article explains that this procedure uses between 30 and 40 needles that are placed throughout the body to increase "chi or energy throughout the body." Acupuncturists explain that this procedure increases collagen, which directly affects the appearance of one's skin by stimulating radiance and a more youthful appearance.
Botox is another option. Many assume that Botox erases pre-existing wrinkles; however, this is not the case. Botox is simply the bacterium Clostridium botulinum, which blocks the nerve signals in the muscles it is injected into. When this happens, it prevents the muscle from contracting and straining the skin, which causes wrinkles. This can soften existing wrinkles as well as help prevent more wrinkles from forming. Though, it does not help any wrinkles or skin damage caused by the sun.
The full article can be found at FaceForum. While there, readers can research other cosmetic surgery procedures, view before and after photos, and research plastic surgeons.