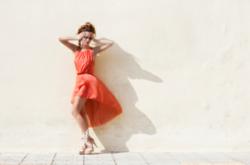 (PRWEB) December 17, 2012
Rodeo Drive Resale (http://www.shoprdr.com), premier reseller of 100% authentic guaranteed handbags and other designer pieces such as discount St. John Knits, Gucci heels and Fendi handbags, reminds shoppers that when it comes to making a fashion statement, always remember that less is more.
Style of dress speaks volumes about an individual, and thus, there is much to consider when pursuing the perfect outfit. While upscale pieces by Chanel and Prada are sure to get attention, many worry about attaining the proper look for an upcoming event. This is especially true when preparing for an event where styles of dress specifics are a bit vague: Perhaps you were invited by a friend, who in turn was invited by another. In this case, going for a look that stands out may not necessarily be a terrible thing, despite the super casual fashion society in which we live.
A premier reseller of luxury fashions, shopRDR.com offers a few things to keep in mind once the decision to overdress has been made:
Be the Best Dressed Guest: While some hosts are busy enjoying the party and entertaining guests, others are social scanners: Taking mental note of not only who honored their RSVP but what they chose to wear. While underdressing for an event such as, say, a coworker's 35th birthday party may be taken as an insult by the man of the hour, overdressing is rarely, if ever, seen as offensive. "Personally, I would rather be the best dressed person in the room than the worst," shopRDR.com co-Founder Raya Jaffer said. "Overdressing shows that you have a sense of style and your how you look is important to you." When the dress code for such an occasion is unclear, dressing it up a bit can express enthusiasm about the event.
Upward Mobility: Despite the rise of the business casual look, the age-old adage, "dress for the job you want" still holds true among the most ambitious of America's working class.
Mimicking the style of higher ups can be rewarding – when done tastefully; this type of overdressing may be just the type of forward-thinking image that gets one closer to that dream position. For men, it could mean purchasing in a few suits and a well-made timepiece, for ladies, perhaps running out and purchasing an item by St. John Knits is not in your current budget, but blouses from luxury designers such as Escada and Dolce & Gabbana are great investment pieces that make a statement.
Overdressing can be undone: The greatest thing about being overdressed is that, if done in layers, one can transition into a more relaxed look by simply shedding a few articles of clothing and accessories. Ditch the earrings and leave the cardigan in the car and voila: Overdressed becomes just right without making a pit stop back home.
People feel more confident when they are well-dressed, so as long as the choice of fashion is tasteful, be sure to spend more time getting to know others and enjoying the event than focusing on possible fashion crimes.
Rodeo Drive Resale (shopRDR.com) has built a reputation of providing amazing deals on handbags, clothing and accessories from the top designers of upscale fashion. The company offers a 100% guarantee of authenticity on each item sold, and works daily with a network of clients looking to buy, sell, or for consignment of their luxury goods.
ShopRDR.com loves high-end fashion, and believes finding a high quality, classic piece should be an easy, enjoyable -- and most importantly -- hassle-free shopping experience. For the finest in Louis Vuitton, Chanel, Prada, Gucci, St. John Knits, Christian Louboutin, Tiffany & Co. and more, visit RDR online at http://www.shopRDR.com or call 1-888-697-3725. Also find shopRDR.com's blog at http://blog.shopRDR.com.
Also find shopRDR at:
Blog: blog.shopRDR.com
Facebook: facebook.com/shopRDR
Twitter: twitter.com/shopRDR
YouTube: youtube.com/ shopRDR
Pinterest: pinterest.com/shopRDR
Rodeo Drive Resale (shopRDR.com)
1-888-697-3725
service(at)shopRDR.com