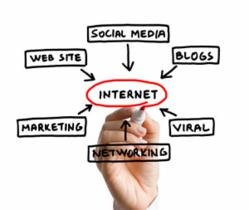 Utilize the web as the hub of your recruitment efforts so that your target audience finds you!
Cedar Rapids, Iowa (PRWEB) December 17, 2012
With over 50 higher education institutions in its tech-savvy and sophisticated metropolitan area, Boston is arguably the best college town in the United States. Converge Consulting is excited to host a two-day workshop in this innovative and vibrant city to help admissions staff members keep abreast of modern, next-generation techniques for student recruitment by learning about and practicing inbound marketing. Have you heard enough about PPC, PPL, and CPM? Tired of wasting valuable time and money on purchased leads? Next-Generation Recruitment Marketing is about the right members of your target audience finding you and you communicating with them effectively while tracking them accurately through the funnel.
Rethink your Recruitment Marketing Efforts by effectively using SEO, Social Media, and Google Analytics.
Instructor Nicole O'Connell and the team from Converge have put together two days full of strategic resources and applied exercises focused on SEO, social media, and Google Analytics that will help you transform your marketing. Nicole is Director of Marketing and Communications at Loyola University.
Group discounts are available, and attendance will be rewarded with holiday-worthy and informative takeaways. Please visit our web site for more details and to register.