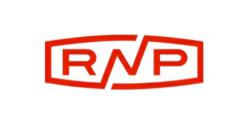 Moscow, Russian Federation (PRWEB) December 14, 2012
Lawyer Lyudmila Aivar filed the complaint in Russia's Supreme Court on behalf of the President of RNP and founder of ChronoPay, Pavel Vrublevsky alleging procedural errors and personal abuse of her client during the state's investigation.
Furthermore she referred to actual errors in the formation of the Prosecutor's documents that resulted in the alleged illegal incarceration of Pavel Vrublevsky in pre-trial detention in Lefortovo prison.
Vrublevski's lawyer alleges that his pretrial incarceration was a direct result of misworded chargesheets prepared by the criminal investigator, and subsequently endorsed by the General Prosecutor's Office, Lefortovo Court, Moscow City Court and the FSB department for criminal Investigations during the 6 months of his detention.
The situation is furthermore unique in that it is extremely rare for such an alleged catalog of abuse and procedural errors to even reach the Russian Supreme Court.
"We filed the complaint with the Supreme Court, once it was clear to us that the Tushino District Court had no authority to prevent the case reaching a higher court (the Moscow City Court) but simply agreed with the position of the General Prosecutor's Office that all charges filed against Pavel are justifiable," further commented Lyudmila Aivar.
http://tushinsky.msk.sudrf.ru/modules.php?name=sud_delo&srv_num=1&name_op=case&case_id=11816&delo_id=1540006
The case number is 1-531/2012
A complaint was filed with the Supreme Court with one specific key question – "how is it remotely possible that a "technical error" or "misspelling/typo" as written in court's prosecution documents can result in a criminal case which cannot even refer to the correct law in question? The Federal Law on which the accusation was based had not been passed through the Russian Parliament, let alone signed by the President of the Russian Federation and yet the indictment was still introduced. How can an individual protect himself when in fact no one is even clear what the accusations are actually about?"
In address to the Russian Federal Assembly President Vladimir Putin himself declared - "it is high-time to abolish the immediate presumption of guilt of entrepreneurs." http://ria.ru/society/20121212/914500742.html
"We want to see the process through to the end, to understand the charges, and to understand their validity," declared Vrublevsky's partner at RNP Dmitry Shmakov. "We hope that the Supreme Court will upheld our appeal, as well as recognize the illegality of Pavel's arrest as well as the complete illegitimacy of this investigation. This is key not only for law enforcement in the field of computer crime, but also for law enforcement in the country as a whole."