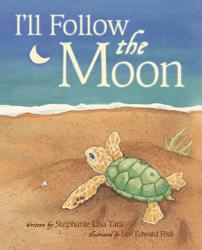 What better time than now to snuggle up with a great book.
DALLAS, TEXAS (PRWEB) December 19, 2012
Brown Books Publishing Group Presents Their 2012 Holiday Reading Roundup for the Kiddos...
"I'll Follow the Moon" by bestselling author Stephanie Lisa Tara invites young readers on a magical journey through the tender verse and enchanting illustrations that carry this tale from sand to sea. Also note Ms. Tara's additional award-winning titles: "Snowy White World to Save," "Little Library Mouse," and "Gwynne Fair and Shining."
Meet fifth grade detective Chase Manning in "Chase Against Time," the first in the new "Chase Manning Mystery" book series, by educator Steve Reifman. Find out what happens when a prized cello goes missing the day of Apple Valley Elementary school fundraiser to save their award-winning music program.
Budding young chefs will love "Jackson & Julie: the Twelve-Month Chefs - A Holiday Cookbook for Families and Children," by Christine Perrenot. What better excuse to bring family and friends together in the kitchen than exploring the art of cooking!
Discover the fantastical "Chronicles of Kendra Kandlestar" by award-winning author, illustrator, and educator Lee Edward Fodi.
Fall in love with Pineapple, an orphaned fawn taken in by a little girl named Grace in "I Love You Baby Deer" by Linda Gilleland. This touching true story teaches children about unconditional love and the importance of letting go when Pineapple must return to the life she was meant to lead in nature.
"Cinco the Clinic Cat" by Carol Brickell is a bilingual story based on real life events. At a clinic in South America, a cat in need of a home and a little girl in need of a friend teach young readers about the importance of kindness and friendship toward others.
Join Buster, head dog of the Pony Creek Ranch, in "Buster Tells It All: Stories from Pony Creek Ranch" by Carolyn Berry. Based on true events, this story will show young readers the special bond that exists between animals and their human friends.
To learn more about other available titles visit: http://www.BrownBooks.com
Books are available at Amazon.com and in bookstores everywhere.
About Brown Books Publishing Group:
Brown Books Publishing Group is a Texas-based independent publisher. For more information about the publisher, please go to http://www.BrownBooks.com.
# # #