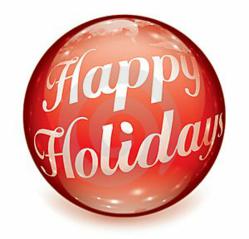 There is no feeling like the one you receive from giving thanks.

PJ - SMM
Elmsford, New York (PRWEB) December 14, 2012
New York based Eye Care Associates enters its 14th year in business online as the operator of CleContactlenses.com an online e-tailer that sells contact lenses, contact lens removers, vitamins, contact solution and other items that are eye care related.
Beginning on Monday December 17th CleContactlenses.com will launch their Gift of Giving Thanks Holiday contest. The contest will end at midnight on December 21st. The Gift of Giving Thanks Holiday Contest will consist of CLE Contact Lenses social fans and followers telling CLE Contact Lenses why their chosen loved one should win the daily contest. In order to participate in the contest, each contestant is being asked to write why their suggested loved one should win the gift certificate. Each contestant will need to post their reasons right on the social fan sites or even send CLE Contact Lenses as a private/direct message.
Every day CLE Contact Lenses will select the best reason/chosen loved one and they will receive a $50 gift certificate to clecontactlenses.com via email. The issued gift certificates can be used to purchase any of the products sold on clecontactlenses.com. Such products would consist of Acuvue contact lenses, DVM Contact Lens Removers, Eye Vitamins, Contact Lens Rewetting Drops just to name a few of their products available online.
The partners of CleContactlenses.com, always like to give back and everyone can agree that this is the season for giving. The partners felt the need to reward those who have done good and or have made a difference in someone's lives.
Aside from this contest, the partners will also be donating 100 plush stuffed animals to the following charities: Friends of Karen, The Floating Hospital & Change for Kids for starters. On top of this generous donation, CLE Contact Lenses will donate an additional plush stuffed animal to these charities for every order they receive of $50 or more from now until December 21st.
If anyone would like to read more about The Gift of Giving Thanks Holiday Contest head on over to CLE Contact Lenses recent blog post.
Everyone and anyone is encouraged to enter CLE Contact Lenses Gift of Giving Thanks Holiday Contest. In order to become eligible, become a fan on Facebook at http://www.facebook.com/cle.contactlenses and or become a follower on Twitter at https://twitter.com/clecontacts.
CleContactlenses.com would like to wish everyone a safe and Happy Holiday.
CleContactlenses.com is located in Westchester County, NY and has been in business online for the last 14 years selling Acuvue contact lenses, contact lens removers, vitamins, contact solution and all things eye care related.