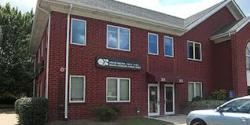 Having a Roux-en-Y Gastric Bypass was by far one of the most important decisions in my life. I can honestly say it was best best decision I have ever made for myself!! Dr. Anez and staff made it all possible for me.
Washington DC (PRWEB) December 15, 2012
Obesity Surgery Center and Dr. Osvaldo Anez was awarded the "Best of the Best" designation for excellence by Follow Media Consulting, Inc. in the category of Virginia Weight Loss Center. You can contact them at (703) 956 6743. This award signifies the continued commitment and dedication of the areas best in bariatric weight loss surgery.
As the founder of the Obesity Surgery Center, Dr. Osvaldo Anez has performed over 4,000 bariatric procedures. With vast experience performing the mini-incision Roux-en-Y Gastric Bypass (RYGBP), Dr. Anez recently expanded his service offering to include the Adjustable Gastric Band procedure. The center excels in comprehensive patient support, providing robust aftercare that includes counseling by bariatric dieticians, dedicated physician assistants and nurses, monthly support groups, and web page service. Additionally, the center has an extensive panel of physicians such as cardiologists, pulmonologists, endocrinologists, psychiatrists, psychologists, and physical therapists to whom it refers patients, when necessary.
Dr. Anez received his medical degree from National University of La Plata, Argentina. He completed his general surgery residency at Washington Hospital Center in Washington, DC, where he also served as chief resident in general surgery.
Dr. Anez is a fellow of the American College of Surgeons and is a member of the American Society for Metabolic and Bariatric Surgery and the Northern Virginia Medical Society.
Notably, the Obesity Surgery Center's broad experience and superior results were instrumental in the qualification of Fair Oaks Hospital as a BARIATBariatric Center of Excellence, certified by the American Society for Metabolic and Bariatric Surgery. OSC's doctors are among the most trusted bariatric surgeons in Virginia. You can also visit their website at http://www.dranez.com for further details on their weight loss programs and procedures.
About Follow Media Consulting, Inc.
Named one of the best SEO companies by Jonas Marketing, Follow Media Consulting, Inc. is a rapidly growing worldwide firm of SEO, Social Media, and Mobile Marketing Professionals. Follow Media Consulting, Inc. headquarters is located in Richmond, VA. However, our professional team is networked across the world, with regional offices across the United States, in the United Kingdom, Canada, Australia, France, South Africa, the Philippines, and India.