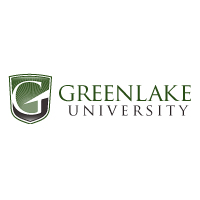 Bynum, TX (PRWEB) December 21, 2012
This Winter Session, Greenlake University has announced various tuition payment options to individuals aiming to start or complete education but are unable to afford the cost associated with acquiring an internationally recognized degree. This initiative by the University is aimed at assisting students to gain admission in a degree program of their choice and succeed professionally. The keystone of the multiple fee payment option is to ensure that potential students don't hesitate to gain quality education based on the affordability factor.
"We are committed to ensuring that each and every individual across the globe has access to a high-quality education," said Kevin Ryder, Academic Director of the University. "The provision of numerous payment options is a step taken that will help many achieve their goals and graduate without a financial burden." He added. Students can fill in a short form stating previous education and/or employment to find out scholarship eligibility.Fee payment options and financial aid are customized as per individual requirement and information can be obtained through student counselors round the clock.
The University has worldwide presence with round the clock consultants available to assist student's academic requirements. Besides quality academic programs in 16 different schools, the University has a dedicated career center which assists students in resume writing, career coaching and job searching. In addition, it also provides internship and job placement from entry level to senior management positions. For working professionals, there are career experts to discuss future career paths and entrepreneurship opportunities.
About Greenlake University
Greenlake University is a leading online institute whose programs, policies and systems are targeted towards the revolutionary vision of a worldwide online student community. The University is committed towards providing superior online education through it's accredited degree, diploma and certificate programs in 16 schools by using its core strengths like world-class faculty. The University offers various student services including credit transfers, career center, 24/7 consultancy, etc. It also has a technologically advances learning management system that provides access to course study material along with taking an exam, paying fees, applying for scholarships, etc.