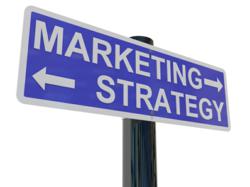 There is scalable proof that Google is trying to phase out link building tactics to promote link earning.
Phoenix, AZ (PRWEB) December 14, 2012
Dynamic Search, a leading company in web marketing, has announced a recent shift in focus for their link objectives. Effective immediately, Dynamic Search will now be focusing their link efforts on link earning rather than link building.
Link earning is a much more effective means of creating links for a website. In addition, it promotes a pro-user experience. On the contrary, link building is not dead and it can still be done in an honest way, but link earning is simply more effective.
There is scalable proof that Google is trying to phase out link building tactics to promote link earning. Even further, signs are starting to show that Google may be penalizing websites who focus solely on link building. Based on this information, Dynamic Search has determined that it is for the best of their clients to follow Google's lead.
Dynamic Search will still take into consideration the formal Google Algorithm Updates.
Since this shift, Dynamic Search has completely rebuilt their marketing plan in order to rearrange their priorities. The company has now added email marketing, social media management, and link co-citation to their action plans. The addition of email marketing now covers the management of a company's email marketing campaign using whitelist and company email servers. Their new social media management services include blogging, social network and posting management, copywriting, and more. In addition, Dynamic Search has started to shift away from rich anchor text to concentrate more on co-citation. The amount of links matter less, as the focus has shifted towards network buzz and user experience.
Here is a little bit about the web marketing approach and Google ranking:

In the late 1990's, Google focused on on-page factors which determined the relevancy and ranking of a website.
From then on until 2009, Google put a lot of weight on anchor text. They concluded that content and user behavior is where they needed to focus next. For those who were chasing the algorithm, that was the end of the road. On the other hand, for those who genuinely marketed their business through legitimate channels and focused on their users, Google's new direction served as the light at the end of the tunnel.
Together with other leading web marketing companies, Dynamic Search always emphasized the great outcome generated from marketing through multiple channels rather than having SEO as the only weapon in their arsenal.
For more information or to contact Dynamic Search about their services, visit their website or give them a call today. http://www.webds.com | (602) 953-5125