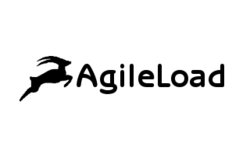 Get a powerful load testing solution for all web and mobile applications now for free
(PRWEB) December 13, 2012
Today AgileLoad announced a new flexible way to test the performance of web and mobile application. This leading enterprise class load testing tool definitely turns into a freemium model.
As an enterprise class load testing solution, AgileLoad features advanced functions like automatic modeling, real time data correlation, anomaly diagnostic and recommendations, automatic reporting tailored for stakeholders for a fast resolution of performance bottlenecks.
Performance Engineering has undergone big changes in the last decade with the rise of new technologies, new processes and an increased focus of businesses on cost, time and reliability.
Software testers have to cope with:

More sophisticated application with a larger flow of data generated from the client side and performance behaviors harder to mimic.
Growing shift to iterative development methods with the need to test faster and iteratively with continuous integration
The ability to create scalable test environments on demand on the cloud
More demanding users for speed and accessibility from different devices (think growing usage of mobile and tablets)
Current software development trends are around rich client technologies, iterative processes, cloud platforms, mobile usage but also an overall growing expectation on performance and cost restriction.
The best load and performance testing tool would ideally adopt early new technologies to adapt to a wide range of applications and propose an innovative model for a flexible use over projects, processes and infrastructure
AgileLoad can do that! It can test the performance of the most advanced web platforms and mobile applications as well as all kinds of legacy apps.
Predominantly, AgileLoad is now available with a fremium model. Performance test scenarios can be built, customized and tested without paying any fee. You pay on-demand for large test runs for the load and timeframe you decide.
AgileLoad runs without differences on the cloud or on premise. With a single license, you can generate load from your network initially and then on the cloud for complete test coverage. A small company could easily become a cloud service provider utilizing AgileLoad running on Amazon AWS!
Online tutorials, Online license management, no extra cost for cloud testing, no extra cost for specific protocols or monitoring, everything is included in one package : simple and easy !
The cost for a 50 virtual user license including full technologies support and monitoring starts at $73 per day. Additional pricing is available on the website.
About Agileload
Agileload helps its clients to ensure application performance and quality. Well-suited to web application developers and quality assurance professionals, AgileLoad provides a flexible and easy to use load testing solution with pertinent analyses and diagnostic for faster test and better performance.