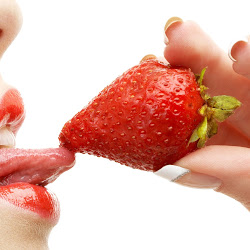 We are here to please your every needs!
Houston, TX (PRWEB) December 14, 2012
YourPleasurableSecrets.com has recently expanded its product line to include ropes, cuffs and bondage accessories. Bondage is a practice between consenting adults that involves tying, binding or restraining a person for the sexual, aesthetic and/or psychological pleasure. People get into bondage for many different reasons. Some find it a novel way of spicing up a bland sex life. Others like it for the visual aspect.
Whatever reason people practice bondage, for some people being bound takes them to a time in their lives when they had less control and less responsibilities. The bondage session may be an opportunity to forget about everyday problems and create a fantasy world. It can take the form of a sex game or some type of fantasy enactment. For some sexual partners, bondage is a form of foreplay. Bondage can be a relationship-affirming because one person is basically submitting themselves to be vulnerable to a variety of sexual acts. The restrained partner is completely dependent on the actions of the free partner. The free partner can stimulate the restrained partner by masturbation, fingering, orally, adult toys such as a vibrator or intercourse. While the restrained partner enjoys the sexual stimulation, the free partner can also achieve their own arousal by being a dominate figurehead.
Safety must be practiced in a bondage session. The practice is definitely best performed when both consenting parties are sober. Both parties involved must have some way to communicate with one another. The restrained partner must be able to tell the free partner when something is too tight. The free partner must also pay attention to make sure none of the restraints are too tight, that it is not cutting off blood circulation or impair breathing.
Here are some bondage adult products that can be found at YourPleasurableSecrets.com.
Ball Gag Red (SKU: SE-2740-00-2)
The red rubber Ball Gag is made with a genuine leather strap and easy to release. With its simple design and soft feel, it is sure to please.
Fetish Fantasy Beginner's Cuffs (SKU: PD2139-00)
Add a hint of bondage to the bedroom with these playful Beginner's Cuffs. With two adjustable leather cuffs tethered together by a metal chain, this is the perfect restraint for the wrists or ankles. A love mask is included.
Fetish Fantasy Bed Restraint Kit (SKU: PD2153-23)
Transform the bed into a passion playground with these under-the-mattress bed bindings. Experience the thrill of bondage and role play. This kit contains: 4 Nylon tethers, 2 Velvet hand cuffs, 2 Velvet leg cuffs and a Love Mask.
Fetish Fantasy Satin Love Mask Black (SKU: PD3903-23)
Create thrilling sexual excitement with this beautiful Fetish Fantasy Satin Love Mask. Try it on the significant other or use it as a nightshade. But when placed on partner, it softly covers their eyes, keeping the lover in a pleasurable state of darkness and anticipation that heightens their sexual desire. This high quality mask stays comfortably in place with an elastic fabric strap. Heightened sensory awareness can lead to extraordinary love sessions for both consenting parties.
Fetish Fantasy Pleasure Tape Black (SKU: PD2111-23)
Put the significant other in a sticky situation with this non-sticky bondage tape. This shiny PVC tape only sticks to itself, so it does not pull hair or leave any sticky residue. It's perfect for the novice and the fetish aficionado alike. Pleasure Tape can be used to bind, gag, blindfold, or dress the object of your affection. It's easy to use and visually stunning.
Romantic Restraint Kit Black (SKU: ESS310-01)
Gently restrain and tease the significant other with this romantic bondage kit. Meant to be playful and fun, there is nothing harsh about the restraining opportunities this sex toy provides. A sexy black mask blindfolds the eyes and wrists are comfortably restrained by Velcro cuffs, while the delicate strands of the mini whip deliver an unexpected sting. The perfect introduction to bondage!
Fetish Fantasy Japanese Silk Rope Red (SKU: PD3869-15)
With this super-soft Japanese Silk Rope, no need to be an expert to enjoy the pleasure of Japanese-style bondage play. It's ideal for those who simply want to tie their partners hands and feet, but long enough and durable enough for those who want to engage in Shibari style rope bondage. The rope is 1/4 thick and 35 feet long, perfect for creating elaborate body harnesses and rope restraints.
About Your Pleasurable Secrets
Launched on July 2012, is an adult retail shop that offers 70,000 adult products at great affordable prices.