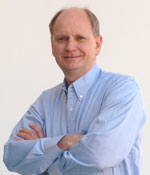 "The important thing is to make the tax election within a couple of weeks after the LLC is created. If the election isn't made, the LLC will be taxed according to the IRS default regulations."
Siesta Key, FL (PRWEB) December 13, 2012
The importance of an LLC Tax Election and how to establish it is the subject of a new article released by LegaLees Corporation. Mr. Lee Phillips, an asset protection and business structuring attorney states, "Choosing how to have an LLC is taxed is usually an accounting decision that is made after counseling with an attorney or CPA. The important thing is to make the tax election within a couple of weeks after the LLC is created. If the election isn't made, the LLC will be taxed according to the IRS default regulations."
After the LLC was developed in 1977, it took almost 20 years before the IRS finally issued regulations that determined the taxing options available to an LLC. Congress did not define how it should be taxed. Under the tax laws, an LLC is not recognized as a unique tax entity. Instead the IRS gave the business owner the opportunity to choose how the LLC will be taxed.
The choice can make a big difference in an LLC's bottom line. A new article by Attorney Lee Phillips explains some of the advantages of the different possible elections and how to make the elections.
Mr. Phillips explains, "The important thing is to make the tax election within 75 days or the default tax structure that the IRS chooses kicks in. Most people would prefer to make their own choice, but the sad thing is that they are unaware of the option because they don't know about it, and maybe end up with a structure that costs them money."
Mr. Phillips continues, "The important thing about the LLC tax election is understanding how to use it. As a professional, I interview far too many people who do not understand what they needed to do. They are in trouble, and I have to try and bail them out. It is generally an expensive, painful process. This is true not only with the tax election, but many other LLC operating issues. LegaLees created the LLC Wizard Packages to help prevent problems with people using their LLCs. The information included can help prevent problems and save money.
Mr. Phillips serves as a counselor to the Supreme Court of the United States. He is the author of 11 books, along with his latest book Guaranteed Millionaire. He has written hundreds of articles for professional people assisting them in finding various strategies to use the law to protect their property, save taxes and make additional money. He is an asset protection, tax planning and entity structuring attorney who has given addresses to thousands business seminars. He enjoys helping other people apply the law, not only to provide asset protection and estate planning, but to use it to structure businesses and save taxes, helping individuals reach new financial heights.
LegaLees Corporation was founded in 1982 by Lee R. Phillips. It is a legal self-help publishing company. It produces products designed to help people understand the law. Because of personal experiences, Mr. Phillips realized that people needed to be able to understand how the law works so they can direct their own legal professionals. He also saw that people who want to do their own legal work need to be shown how, not just handed a fill in the blank form. LegaLees has designed many products to help individuals structure their personal and business affairs. All of the products help the end users protect assets and prevent legal disasters that can strike at any time.