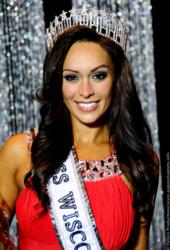 We are so thrilled to bring Chrissy Zamora to our store for this very special appearance.
(PRWEB) December 13, 2012
Diamond Nexus, official jeweler for the Miss Universe Organization is proud to welcome Miss Wisconsin USA 2013, Chrissy Zamora to their retail location at the Mayfair Mall on Dec. 18th, 2012.
"We are so thrilled to bring Chrissy Zamora to our store for this very special appearance. She will be signing autographs as well as taking photographs with fans between 5 and 6pm CST on Tuesday, Dec. 18th," commented Jennifer London, Social Media Coordinator.
This visit gives local customers and fans the opportunity to meet Miss Wisconsin USA2013 Chrissy Zamora, who heads to the Miss USA competition next summer to compete for the title of Miss USA 2013.
Diamond Nexus are the official crown-makers for the Miss Universe Organization, making the crowns for the Miss Universe, Miss USA and Miss Teen USA competitions.
"The Miss Universe Pageant being aired Dec. 19th, 2012 on NBC is another exciting event for all of us here. We are eager to see who will be crowned the next Miss Universe, walking away wearing the stunning crown from Diamond Nexus " stated London.
The Miss Universe Prelimary Competition is being streamed online Thursday, Dec. 13th at http://www.missuniverse.com.
Diamond Nexus was founded in 2004 with the purpose of bringing to the public the powerful benefits of the lab-created diamond simulant revolution. They have over 250,000 customers worldwide that have awarded them an "A+" rating with the BBB, and are the ninth largest online jewelry retailer in America according to the 2011 IR500 list. For two years in a row brides from The Knot have selected them as their Best of Jeweler. Diamond Nexus currently has two retail locations: their flagship store at Woodfield Mall in suburban Chicago, Illinois, and a second store at Mayfair Mall in Milwaukee, Wisconsin. In 2009 the company was named the official jeweler and crown maker of the Miss Universe Organization as part of NBC/Universal's "Green is Universal" environmental initiative.