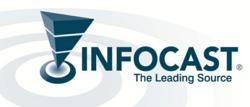 Bio-based chemicals market to grow to $12.2 billion by 2021, accounting for 25.4 billion pounds of bio-based chemical production at the end of the decade
Woodland Hills, CA (PRWEB) December 17, 2012
Infocast brings its 4th Annual Next Generation Bio-Based Chemicals Summit that will take place from January 28-31, 2013 at the Hilton Del Mar in San Diego, CA. This year's Summit reflects the rapid growth of the bio-based space as many leading projects break ground on demonstration plants, as partnerships with chemical majors proliferate, as startups swap IP and technology and as brand owners, OEMs, formulators, processors and start-ups connect across the value chain to develop innovative "greener" applications and substitutes.
This year's event will assemble strategists, financiers, business development officers, product stewards and R&D directors from chemicals, bioplastics, consumer goods, and agriculture from around the world and continues to have its stake in the industry as the number one deal-making hub for the bio-based community. Informed perspectives will be shared from all parts of the bio-based chemicals value chain, providing a definitive outlook for future partnering opportunities, strategies and investment.
Summit Chairman, David Quinby, a Partner of Stoel Rives LLP will oversee over 60 principals from leading firms and research groups from companies including Coca Cola Co., Ford Motor Company, Henkel Consumer Goods, Method, IBM Corporation, Interface, NatureWorks, Bayer MaterialScience, Chemtex International, Clariant, The Dow Chemical Company, Royal DSM, PSA Peugeot Citroen, Sherwin-Williams Company and many others. Previous attendees were "amazed by the global representation at this Summit" and acknowledged it as "the must attend bio-based chemicals conference to attend in North America."
For more information, to register for the summit, or to join us as a sponsor, visit the event website at infocastinc.com/biobased13 or contact Infocast at 818-888-4444.
About Infocast
For over 25 years, Infocast has produced the highest quality events, tailored to the needs of the industries we serve. We intensively research the marketplace, pulling from an extensive network of experts to give you the information and connections to succeed.