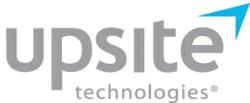 "These new sealing solutions create a contained server rack environment," said Mark Connell, Product Manager at Upsite.
Albuquerque, NM (PRWEB) December 17, 2012
Upsite Technologies®, Inc. is pleased to announce the new HotLok Full Rack Blanking Panel (FRBP) Kit and the Rack Airflow Management (RAM) Kit – the company's latest, innovative, sealing solutions designed to prevent server exhaust re-circulation inside racks and enclosures.
"These new sealing solutions create a contained server rack environment," said Mark Connell, Upsite's Product Marketing Manager. "Preventing server exhaust from reaching IT equipment intakes and preventing cold air from bypassing intakes makes the most of conditioned air."
The HotLok FRBP Kit is designed to fill large openings in racks that exist in empty racks or between IT equipment in populated racks. Blanking sheets easily integrate with award-winning HotLok Blanking Panels to seal these gaps. Unlike other panels that can be flimsy and disposable, the HotLok FRBP can be re-configured and re-used, saving users money and time.
Featuring a tool-less design, 3U, 9U and 12U blanking sheets and standard 1U and 2U HotLoks can easily be configured to fill all or part of a cabinet. For new installations, the 42U kit includes HotLok Blanking Panels, blanking sheets and mounting clips. A 36U retrofit kit is available without HotLok Blanking Panels (requires installed HotLok units). "The FRBP Kit is a cost-effective, flexible solution for filling large U spaces in a single rack," noted Connell.
Also designed to combat re-circulating hot air and to help direct cold air across the face of racks to server intakes, Upsite's new RAM Kit seals openings between server mounting rails and the side, top and bottom of server cabinets, forming a full "perimeter" seal.
The RAM Kit comes with two different angled, clip-in mounting extrusions (45° and 90°) and three different flexible sealing membrane widths (2.0", 4.5" and 5.5") for a customizable fit in any cabinet. The RAM Kit will seal around brackets and allow cable passage as necessary. The flexible membrane contours to the cabinet producing an air seal between the equipment rail and side of cabinet.
"Data center managers are constantly searching for ways to improve airflow management in their data center," said Connell. "Our new Full Rack Blanking Panel and Rack Airflow Management Kits fill the two biggest 'holes' inside the rack. Now, data center managers can seal these often overlooked openings and further improve overall cooling efficiency."
The new HotLok FRBP and RAM Kit complement Upsite's KoldLok, Hotlok, and AisleLok product families designed to improve airflow management on the data center raised floor, in the rack and in the aisle. "Upsite products are foundational to any airflow management strategy. With or without aisle containment, Upsite products help conditioned air reach its destination, improve cooling capacity and reduce operating expenses," said Connell.
ABOUT UPSITE TECHNOLOGIES
Known as the "pioneering company in airflow management solutions" Upsite Technologies, Inc. was founded in 2001 by Ken Brill, who in 1993, had established the Uptime Institute, a think tank dedicated to understanding, improving, educating and expanding awareness of uptime and optimal efficiencies in data centers. Upsite Technologies leveraged the experience and knowledge obtained at the Uptime Institute to create its initial energy-efficiency products and services including the first KoldLok® product, the Integral grommet. Upsite continues to successfully engineer, design and manufacture a series of precision sealing solutions from our award winning, patented LOK Family of Solutions™. Sharing the science and executing it to optimize the data center is what sets Upsite apart in the industry. Upsite Technologies' products and services empower data center managers to leverage cost savings and/or improve key elements of data center operations. The company is partnered with proven leaders in the data center airflow management industry throughout the United States, EMEA and Asia Pacific markets. For further information please visit http://www.upsite.com.