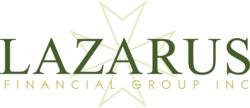 If you can't understand it, you can't collect it!
Dallas, TX (PRWEB) December 17, 2012
Lazarus Financial Group, and industry leader in property management debt collection, recently released a White Paper detailing proven ways of successful collection for owners and renters. The Dallas-based debt collection agency specializes in the property management sector.
"We felt this White Paper was a great way to show others the intricacies of this particular niche of our industry," said Lazarus Financial Group Co-Founder Paul Hailey. "It also gives specific, actionable steps landlords and others can take to increase revenue and reduce bad debt."
Sheri McCann, the other co-founder of Lazarus Financial Group, stressed the importance of expertise in a field such as property management.
"Many people believe that all debt collection is the same, but nothing could further from the truth," McCann said. "Every industry has different rules and regulations, and if you can't understand it, you can't collect it."
The Property Management Debt Collection White Paper is available for download from the Lazarus Financial Group website.
About Lazarus Financial Group
Lazarus Financial Group is a niche-driven debt collection agency based in Dallas/Fort Worth. The agency performs contingency based debt collections in the Property Management, Alarm, Medical, Education, and Self-Storage industries.