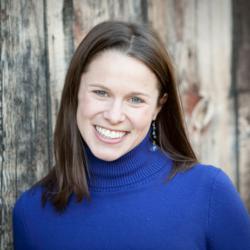 I encourage the students I work with to complete the majority, if not all, of their applications before winter break.
Boulder, Colorado (PRWEB) December 17, 2012
According to Cara Ray, an educational consultant in Boulder, Colorado, winter break for high school seniors should be enjoyable, not stressful. However, in order to get to the break there are a few key things they should make sure to complete before the semester ends. Ms. Ray shares her suggestions for wrapping up the college admissions process before leaving for winter break with her recently published 5 Things To Do Before You Leave for Winter Break.
"I want seniors to be able to spend time with their friends and family over the holidays and just relax and have fun. The senior fall is incredibly stressful with college applications and heavy course loads," says Cara Ray, " I encourage the students I work with to complete the majority, if not all, of their applications before winter break."
Students often forget that when they go on break, so do their teachers and counselors. Ms. Ray stresses the importance of putting in any last requests for transcripts, letters of recommendation, or school reports as soon as possible because otherwise, the student might be waiting until after the holidays.
Explaining the importance of these requests, Ms. Ray addresses the issue of checking the admissions status at each college where an application was submitted in order to ensure that all of the components arrived. "Many students assume that just because they sent something to a college, it arrived. Unfortunately, this is not always the case. Confirming that a transcript arrived or tests scores were delivered is crucial to the student getting a decision from the college," says Cara Ray. "It is the student's responsibility to ensure that all materials are accounted for and their checklist is complete. By checking on this before break, students have the chance to send anything that is needed before their school is closed."
A lot of people put time and energy into a student's college application and Ms. Ray also suggests students take time to thank those teachers, counselors, or administrative assistants who helped write letters of recommendation, send transcripts, and handle questions. She also encourages students to wrap up any final essays and applications and of course finish the term with solid grades.
Mark Montgomery, President of Montgomery Educational Consulting, commented. "Students also need to pay careful attention to deadlines and requirements. We don't want them to wait until the last minute," he said. "Cara's tips are a great way for students to do that final internal check to make sure that they have finished up their admissions process and can leave for winter break knowing that they are truly on vacation."
Cara Ray is a Senior Associate with Montgomery Educational Consulting. She previously worked in the admissions office at the University of Colorado Boulder. Ms. Ray holds a B.A. from Colgate University in Hamilton, NY and an MA in Higher Education from the University of Denver. She is a member of the National Association for College Admission Counseling(NACAC), Rocky Mountain Association for College Admission Counseling (RMACAC) and the Higher Education Consultants Association (HECA).
From offices in Colorado and New Jersey, Montgomery Educational Consulting offers comprehensive, personalized educational counseling services to students locally, around the country, and around the world. These college admissions experts guide students every step of the way as they navigate the university search and application process. Then, they help students get admitted to the school that is right for them.
For more information about Montgomery Educational Consulting, call 720.261.8299, or email info(at)greatcollegeadvice(dot)com. Or visit http://greatcollegeadvice.com.