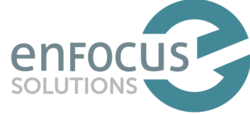 With fresh budgets and new expectations on the line, business leaders need every opportunity to make their initiatives a success.
San Antonio, TX (PRWEB) December 26, 2012
As 2012 comes to a close, Enfocus Solutions Inc. shares five ways to start 2013 with improved business analysis, greater project success, and increased stakeholder satisfaction. Enfocus Solutions Inc. CEO John Parker said that next month many companies will start a new fiscal year and launch new projects.
"With fresh budgets and new expectations on the line," he said, "Business leaders need every opportunity to make their initiatives a success."
1. Align IT with the business. According to Parker, new IT functionality should not be added unless it directly correlates with a business goal, and requirements should be addressed throughout the development stages of a project or process to ensure they accurately reflect the business. January 1st is a great time to make sure this synergy is in line, he said.
2. Define requirements accurately and thoroughly. Research shows that companies pay a premium of as much as 60% in time and budget when they use poor requirements practices. In addition, many business leaders focus only on functional and nonfunctional requirements while overlooking business, stakeholder, and transition requirements. Before launching any new projects, organizations should be sure requirements thoroughly address strategy, people, processes, and technology, and meet all five requirement types defined by IIBA's Business Analysis Book of Knowledge.
3. Engage stakeholders. According to the Standish Group, the number-one reason for challenged projects is lack of user input. To develop requirements that are in line with business goals and result in stakeholder satisfaction, stakeholders must be engaged throughout project lifecycles – from documenting their needs, to approving how their needs map to requirements, to evaluating whether finished projects or processes meet those needs.
4. Focus on business results. According to Management Today, 78% of projects failed to realize even 50% of their originally identified benefits. To counter this, organizations must develop and perform meaningful inspections and analysis so that the design, iterations, and finished projects or processes match stakeholder expectations and produce desired results.
5. Manage organizational change. Finally, business leaders must make clear for all team members and stakeholders the stages and states between the "as is" project or processes and the "to be" project or process. Needs changes must be identified and documented and ultimately managed for organizational change to be performed effectively – for major requirements not to be dropped and for business goals to be achieved.
According to Parker, these five activities depend on excellent business analysis. He cited a report by IAG Consulting that found that companies with poor business analysis will have three times as many project failures as successes.
"Investing in a business analysis tool can help businesses implement these success-building activities, and ensure the projects they have planned for 2013 truly benefit the organization," said Parker.
Enfocus Requirements Suite™ is a hosted business analysis solution that backs requirements management automation with a proven framework for business analysis and a knowledgebase of tools, practice guides, resources, and training courses. With Enfocus Requirements Suite™, users, stakeholders, business analysts, and IT resources can work together to define, prioritize, and manage requirements addressing strategy, people, processes, and technology.
More information about how Enfocus Requirements Suite™ can drive business value in the New Year, along with a product demo and access to a 14-day free trial, is available at http://www.EnfocusSolutions.com.
About Enfocus Solutions Inc.
Enfocus Solutions Inc. helps businesses spur innovation, save time, and cut costs by capturing, managing, and leveraging the requirements of their people, processes, and technology. Its flagship product, Enfocus Requirements Suite™, a web-based tool, automates business analyses and requirements management best practices to enable successful enterprise IT project delivery. The tool is the only application available that permits and encourages stakeholders to directly contribute and collaborate with IT project teams. Enfocus Solutions Inc. is a privately held company headquartered in San
Antonio, Texas.
Contact:
Andrea Palten
Enfocus Solutions Inc.
303 641-5152