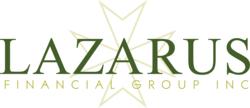 If you don't understand it, you can't collect it.
Dallas, Texas (PRWEB) December 17, 2012
Lazarus Financial Group, an industry innovator in alarm debt collections, recently released a White Paper detailing specific, actionable tips aimed at helping business owners increase their revenues while reducing bad debt.
The Dallas-based collection agency released the White Paper as a preview of the expertise it can offer alarm dealers, central stations, independent alarm installers, CCTV and other low volt installers as well as dealer programs.
"We want people to know that we aren't like other debt collection agencies," said Lazarus Financial Group Co-Founder Sheri McCann, "Our selling point is that Lazarus has a deeper understanding of the alarm and security industry than most, and as a result we're better suited to provide outstanding ROI for our clients in that area."
The White Paper provides three simple - yet understated - facts about debt collection in the alarm industry. It is a direct reflection of the Lazarus FInancial Group as a whole, stressing expertise, customer service, and creative thinking, according to Paul Hailey, the agency's co-founder.
"The way we built our agency was to only take on specific lines of business where we knew we had a direct and unique competitive advantage in comparison to other agencies," he said. "We don't try to collect every type of debt that comes our way. We only take on those industries and lines of business where we have extensive knowledge, experience and understanding. And it results in higher ROI and fewer complaints for our clients."
The Alarm and Security Debt Collection White Paper is available for free download from the Lazarus Financial Group website.