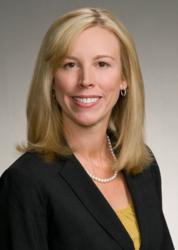 Boulder, Colorado (PRWEB) December 14, 2012
Holland & Hart LLP is pleased to welcome Intellectual Property attorney Anna Berney Miller to its Boulder office.
Miller helps clients protect their domestic and foreign intellectual property portfolios. She provides worldwide trademark brand strategies, protection, and enforcement of intellectual property rights, and collaborates with foreign counsel in order to ensure that our clients' rights are protected abroad.
She also assists large, multi-national companies with trademark issues arising in the field of internet domain name protection.
She is a member of the Colorado and American Bar Associations.
Miller received her J.D. and her B.A. from the University of North Carolina at Chapel Hill.
Holland & Hart LLP delivers integrated legal solutions to regional, national and international clients of all sizes.
Since its inception in 1947, Holland & Hart's more than 400 lawyers have consistently been recognized by leading national and international peer and industry review organizations for innovation and dedication to the practice of law.
For more information, visit http://www.hollandhart.com